By The Wee? Chad Smith Played This Gross Prank On Foo Fighters' Taylor Hawkins...
18 May 2016, 16:43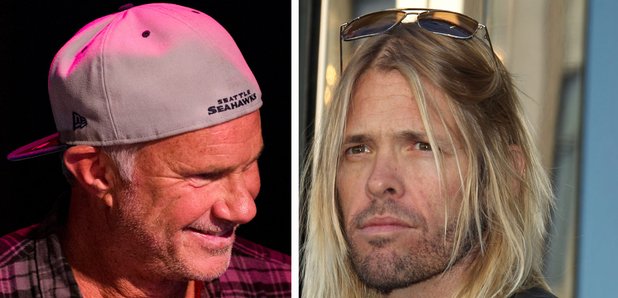 Watch Blink 182's Travis Barker dish the dirt on the RHCP drummer.
We know rock stars get up to all sorts of antics on tour, but this practical joke Red Hot Chili Peppers' Chad Smith played on Foo Fighters' Taylor Hawkins might just make you squirm.
According to Blink 182's Travis Barker, while they were all in Australia, the RHCP man peed in Taylor Hawkins fan, so when he played wee would spray in the Foo Fighters' drummer's face.
Blink 182's Travis Barker recalled the event at KROQ's Weenie Roast 2016, saying: "Do you remember, when we were in Australia, Chad Smith would pee in Taylor Hawkins' fan?" It's the worst practical joke ever."
However, Barker clearly wasn't too grossed out by it, later admitting he actually drank his own pee because he thought it was Gatorade. Nice.
Watch Travis tell the story from 7:06 in the video below:
It's unclear whether Taylor Hawkins was bothered about the RHCP drummers little prank, but we're guessing somehow that it's all water Under The Bridge now....