WATCH: When Chad Smith Busked In London's Trafalgar Square...
25 October 2017, 09:58 | Updated: 25 October 2017, 10:03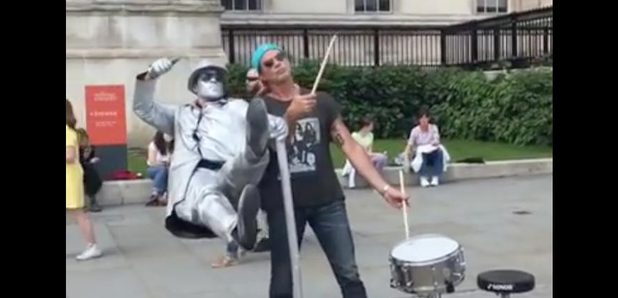 We celebrate the Red Hot Chili Peppers drummer's 56th Birthday with a throwback clip.
Last year, footage of Chad Smith emerged which saw him performing in Trafalgar Square for a magazine shoot.
YouTube clips see the By The Way drummer was captured performing next to street artists outside The National Gallery.
See him rocking out with a Spanish guitar player courtesy of Tom Ward.
Watch him going solo in a video from Juan Antonio Martinez:
What a dude.
Many happy returns Chad!