Anthony Kiedis Doesn't Judge Chris Cornell For Suicide
8 June 2017, 16:17 | Updated: 8 June 2017, 16:22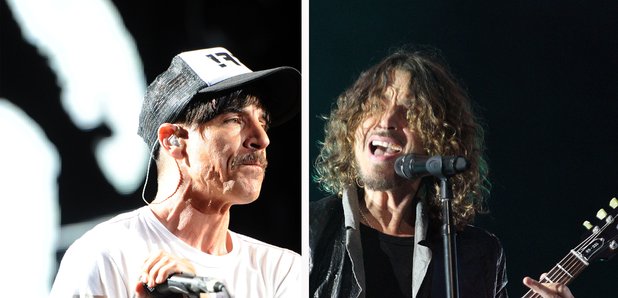 The Red Hot Chili Peppers rocker has reflected on the grunge icon's tragic passing and the "overwhelming" pain he may have been in.
Anthony Kiedis has spoken out about Chris Cornell's tragic passing.
The Soundgarden and Audioslave singer was found dead in his hotel room on Wednesday 17 May, aged just 52, and his death has since been ruled as a suicide.
Watch the video from 2:49 onwards courtesy of SONiC 102.9:
As reported by Alternative Nation,when asked what the Cornell meant to him, the Under The Bridge star replied: "He is of our generation, so he's someone I've been conscience of I guess since the mid 80's. You never expect a contemporary who is alive and well and still playing to suddenly check out like that. I can't say I took him for granted, but it was kind of shocking. We have a relationship with him and the rest of Soundgarden, because we went on tour with them in 1992 on Lollapalooza. They were just a bunch of sweethearts, and we got to see them constantly."
He added: "It was nice to see them back together, and crushing to know that he was in a painful place in his mind to the point where he could want to take his own life.
"And I don't judge him for that, because I don't know that kind of pain. Obviously it has to be overwhelming in order to want to leave. Bless his family, he left the world a better place."