Man Buys Red Hot Chili Peppers Tickets, Fails Massively
13 February 2018, 15:46 | Updated: 15 February 2018, 18:37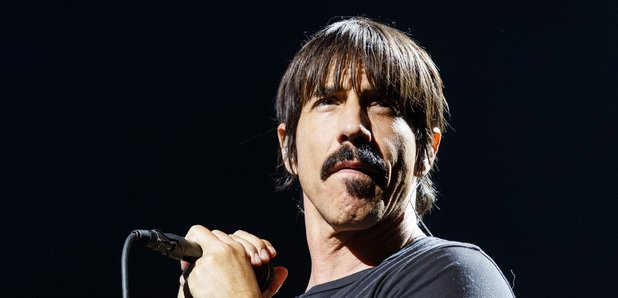 Duncan Robb treated his RHCP-loving girlfriend to a Valentine's Day treat only to find out they were watching bagpipe band, Red Hot Chilli Pipers, instead.
A man reportedly treated his girlfriend with tickets to see Red Hot Chili Peppers after hastily reading the wrong name on a ticket site.
As 6abc reports, Duncan Robb from Chesterfield bought what he thought were tickets to see Anthony Kiedis and co. in Belfast on 10 February, thinking it would help form an early romantic Valentine's Day weekend.
Unfortunately, it wasn't until a few days before Duncan and his partner were headed down to The SSE Arena that they realised the tickets were in fact to see the Red Hot Chilli Pipers- who dub themselves "the most famous bagpipe band on the planet".
See the tickets in a post shared by the hapless boyfriend below:
Still can't believe we've flown over to Belfast not for the @ChiliPeppers but to see the 'worlds best bagpipe band' @chillipipers ... thought I'd got a rate good deal on tickets n'all. Had a nightmare pic.twitter.com/YO72amVR4I

— Duncan Robb (@Dunc_Cfc) February 10, 2018
Oops.
As the outlet reports, speaking to Storyful, Duncan said: "When I clicked on and got tickets in row Q and for 30 each I thought what a bargain, there must not be many tickets left and snatched them up straight away.
"Also, I saw the date was Feb. 10, so I could make it into a Valentine's Day weekend - kill two birds with one stone."
He added: "Fast forward a month and we get the actual tickets through the post - brilliant! Up they went on the board - still nobody had noticed my mistake. It was only until the Wednesday before when my gf wanted to know who was supporting them. She couldn't find anything about the Red Hot Chili Peppers performing in Belfast."
In the end, the couple went anyway and by all accounts had a pretty decent time, with their gaffe probably making the Red hot Chilli Pipers even more famous in the process.
Duncan's still counting on the real thing though, telling a curious fan on Twitter: "Hopefully we will get to see the real Chilli Peppers some day".
Was a mixture between disbelief, shock and hilarity. How could I have been so stupid? Hopefully we will get to see the real Chilli Peppers some day

— Duncan Robb (@Dunc_Cfc) February 12, 2018
Still, if there's one thing we can take from this, it's that some people managed to find the funny side...
Instead of using his tickets, he should give 'em away, give 'em away, give 'em away now.

— Jeff Miller (@jeffmillerla) February 12, 2018
Remember to always read carefully kids!
Lead photo credit: Drew Altizer/SIPA USA/PA Images