Rag'n'Bone Man Asks For An EastEnders Picture On Every Rider
24 February 2017, 16:34 | Updated: 5 May 2021, 12:49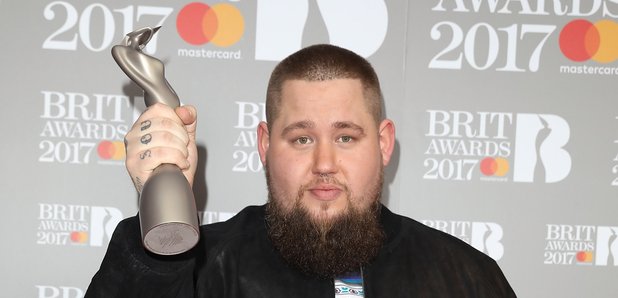 The BRIT Award-winner revealed it's the one "stupid" thing he asks for backstage, and he's still hoping for Wellard.
Rag 'n' Bone Man has a framed picture of an EastEnders star on his tour rider for his dressing room.
The Human singer insists he's "not a diva" but one "stupid" thing he insists on having is a photo of any actor from the soap backstage.
Asked what makes up his list of requests, he replied: "I'm not a diva, I only have one stupid thing on my rider which is a framed picture of an EastEnders cast member.
"I've had loads so far, I've had Ian Beale, I've had Dot, I've got Sharon, it always changes.
"I hope someone will go a bit rogue and I'll get Wellard the dog.
"I'm a big fan, I love EastEnders. The only show I watch religiously is EastEnders. It's comfort TV, as I've watched it since I was a kid."
Meanwhile, the 32-year-old took home the BRIT Award for British Breakthrough on Wednesday night (22 February).
The singer-songwriter, whose real name is Rory Graham, was also awarded with the BRITs Critic's Choice Award 2017.
To mark his achievement, the Uckfield boy revealed he's thinking about getting a tattoo of the Zaha Hadid-desgned statuette.
The already heavily-tattooed star said: "I've thought about getting one to mark the BRITs.
"I like the design of the BRIT Award thing but I could look real pony if it wasn't done too well."