Radiohead "Won't Attend Rock 'N' Roll Hall Of Fame"
1 December 2017, 10:21 | Updated: 1 December 2017, 15:24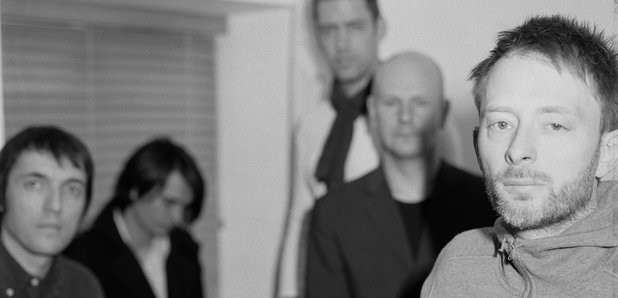 The band have claimed they'll be in South America if they get nominated…
Radiohead won't attend the Rock 'N' Roll Hall of Fame ceremony in 2018 if they are chosen to be inducted.
The veteran group - made up of Thom Yorke, Jonny Greenwood, Colin Greenwood, Ed O'Brien and Philip Selway - are on the long list for next year's ceremony, which will be narrowed to five inductees this month ahead of the show in April.
However, a representative for the band - nominated alongside the likes of Rage Against The Machine, Kate Bush, Bon Jovi and Nina Simone - has confirmed that they won't be going to the ceremony.
It appears Radiohead's South American tour dates will provide a clash with the Hall Of Fame event, with their Buenos Aires show taking place on 14 April, the same day as the scheduled ceremony in Cleveland, Ohio.
It comes after the band responded to news of their nomination by suggesting that hip hop icon Dr. Dre should be inducted ahead of themselves.
Suggesting it was a British trait to struggle to not celebrate your own success, Ed O'Brien said: "It's in our DNA to be a little ambivalent with award ceremonies... I would never want to disrespect anything because obviously some amazing artists have been nominated.
"But if I'm honest I don't understand it ... [And the Hall of Fame is] a little bit thin on black artists and hip-hop artists. I'm just speaking as a fan of American music, I would have thought that Dr Dre should have been in there two years ago.
"His name should be first on the list way ahead of Radiohead."