WATCH: Are These Radiohead's Best Ever Covers?
25 November 2016, 13:14 | Updated: 8 February 2017, 09:30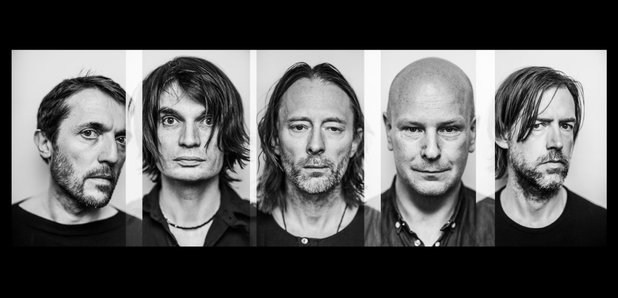 See Thom Yorke and co.. perform everything from The Smiths to Oasis.
Whether or not you're a Radiohead-head, there's no denying their status as one of the most creative British bands ever.
But, with a much-anticipated Glastonbury set looming in 2017 - it remains to be seen whether they'll play a career-spanning greatest hits set, a bunch of B-sides with a few singles thrown in, or any covers.
Whatever happens, we know they can deliver the goods when it comes to performing live, and can turn their hand to any other songs too.
Watch Thom Yorke and co. cover some of the most iconic music of all time and vote for your favourite cover below:
The Smiths -
The Headmaster Ritual
Radiohead breathed new life into the Meat Is Murder track during their 2007 webcast. Clearly they related to its anti-corporal punishment message, with Thom Yorke introducing the track by saying: "This is a Smiths song. This is about when we were younger, but we didn't write it".

Joy Division/New Order - Ceremony
Written by Joy Division and recorded by New Order after Ian Curtis' death, Ceremony will always be always be extremely close to the fans' hearts. But, one listen to Radiohead's cover is all it takes to be assured they did the track - and Ian Curtis - justice. Plus, Thom's smile at the end says it all really..

Carly Simon - Nobody Does It Better
Trust Radiohead to take a classic pop ballad and turn it into a angsty, hate-written track. Carly Simon's hit was originally recorded for the 1977 James Bond film, The Spy Who Loved Me, but decades later it doesn't sound out of place amongst Radiohead's own haunting originals.

The Smiths - How Soon Is Now?
Thom Yorke is no stranger to singing a little ditty while tuning up in-between tracks, and when Radiohead played the Austin City Limits Music Festival this year, he decided to break out into 25 seconds of The Smiths How Soon Is Now? For the most part, the crowd loved it, although one guy in the crowd seemed to have no idea who they were...

Oasis - Wonderwall
More of a parody than a real cover, Wonderwall features on Radiohead's album, Lost Treasures: 1993-1997. However, it's the story behind the cover that makes it stand out. According to folklore, Thom and a few members of the Posies were messing around during a radio session for CBC, when Thom started playing Wonderwall.
After his rendition you can hear one voice saying: "Is this abysmal or what?," to which Thom Yorke responds "Yep".
When the voice adds that it's always good to "make fun" of Oasis, Yorke adds "They don't mind, actually".
And, just in case you're thinking he couldn't be arsed to learn the lyrics, the word is that he purposely changed them to make fun of Liam Gallagher's singing ability. For example, he sings: "There are many ways that I would like to sing to you, but I don't know how".
Worth a listen for that story alone!
Vote for your favourite Radiohead cover here: