WATCH: Radiohead Switch Things Up With Surprising Manchester Set
5 July 2017, 13:04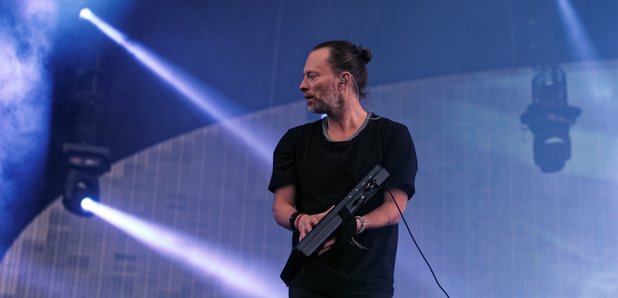 Get our roundown of their gig at Emirates Old Trafford cricket ground, which included a spontaneous Jeremy Corbyn chant.
Radiohead's Manchester gig saw them replace their two scheduled dates at the Manchester Arena with one huge show at Emirates Old Trafford last night (4 July).
And it seems the venue wasn't the only thing that got switched up, as the band opted to open their show with Let Down for the first time ever.
Watch it here:
Fans at the LCC cricket ground were also treated to newly unearthed OK Computer track, I Promise, as well as The Bends and OK Computer favourites; Airbag, Fake Plastic Trees, Lucky, The Bends, and Karma Police.
No Surprises witnessed the crowd erupt into a spontaneous chant of "Oh Jeremy Corbyn", which has gained popularity over recent months.
Crowd sings Corbyn chant at Radiohead gig in Manchester @jeremycorbyn pic.twitter.com/4NEJ4Mk81J

— Sinead C-K (@smcarrollknight) July 4, 2017
Watch Corbyn address the crowds at Glastonbury 2017:
The move from the arena to the cricket ground wasn't totally smooth, however, with some fans forced to watch the gig with a huge space between the standing and seated barriers.
The Manchester crowd were also denied a live performance of Creep - arguably their biggest anthem and crowdpleaser - which was played during Radiohead's epic set at Glastonbury's Pyramid Stage.
Watch it here:
See Radiohead's Emirates Old Trafford setlist courtesy of setlist.fm:
1. Let Down
2. Lucky
3. Ful Stop
4. Airbag
5. 15 Step
6. Myxomatosis
7. All I Need
8. Pyramid Song
9. Everything in Its Right Place
10. No Surprises (then spontaneous "Oh, Jeremy Corbyn!" chant)
11. Bloom
12. Identikit
13. Weird Fishes/Arpeggi
14. Idioteque
15. You and Whose Army?
16. Bodysnatchers
17. 2 + 2 = 5
Encore:
18. Daydreaming
19. Nude
20. Lotus Flower
21. Paranoid Android
22. Fake Plastic Trees
Encore 2:
23. There There
24. I Promise
25. The Bends
26. Karma Police