WATCH: Radiohead Play Creep For The First Time In Seven Years
24 May 2016, 10:00 | Updated: 24 May 2016, 15:53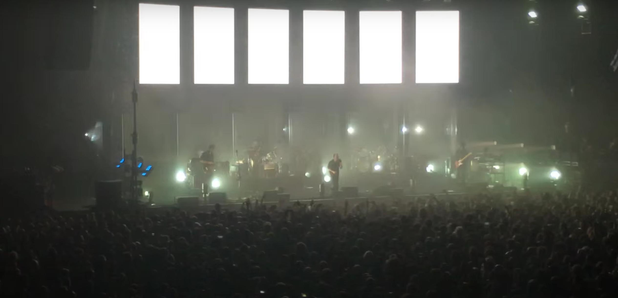 See the band play the classic track at last night's gig in Paris.
Radiohead treated fans to a performance of their Creep single for the first time in seven years.
The band played the classic track during their second encore at Paris' Zénith last night (Monday 23 May), while on their current A Moon Shaped Pool tour.
Speaking to the crowd, Thom Yorke dedicated the track to the "funny guy" who shouts Creep at the back of the crowd.
Watch the performance below:
The band also treated the French crowd to a mix of their old and new tracks, including the likes of No Surprises, Idioteque, My Iron Lung and Pyramid Song.
Meanwhile, Radiohead are due to play three shows at Camden's Roundhouse from 26-28 May.
Could this show be a sign of things to come for their London shows, or is it just too good to be true?
See the full setlist, courtesy of setlist.fm, below:
1.Burn the Witch
2. Daydreaming
3. Decks Dark
4. Desert Island Disk
5. Ful Stop
6. Lotus Flower
7. The National Anthem
8. My Iron Lung
9. No Surprises
10. Bloom
(Happy Birthday sung to Phil)
11. Identikit
12. The Numbers
13. Separator
14. The Gloaming
15. Everything in Its Right Place
16. Idioteque
17. Bodysnatchers
Encore.
18. True Love Waits
19. Present Tense
20. Paranoid Android
21. Tinker Tailor Soldier Sailor Rich Man Poor Man Beggar Man Thief
22. Weird Fishes/Arpeggi
Encore 2:
23. Creep
24. Pyramid Song