WATCH: Putin Singing Radiohead's Creep Is Class
23 March 2017, 11:56 | Updated: 23 March 2017, 12:00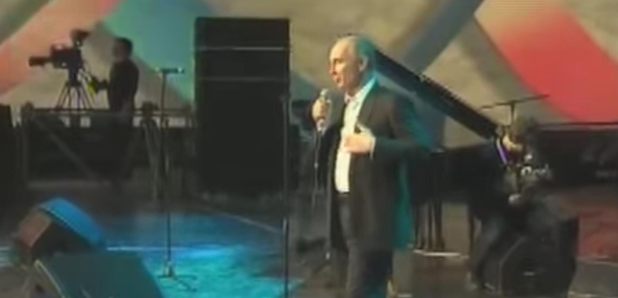 The video sees the Russian Prime Minister dubbed over the classic Radiohead track.
There's a video doing the rounds of Vladimir Putin singing Radiohead's Creep, and it's pretty spot on.
The Russian Prime Minister probably isn't a fan of the Thom Yorke-fronted band, but whoever dubbed this video has made it look like he is.
Watch the clip courtesy of the fittingly entitled YouTuber channel Kremlin Official:
And sung with so much feeling!
Just in case you're wondering if there's ANY small chance it could be real, it's definitely not.
Back in 2010, Putin took to the stage at a charity fundraiser in St. Petersburg, where he sang Fats Domino's Blueberry Hill.
As The Telegraph reported at the time, the fundraiser for children with cancer - which included celebrity guests in Goldie Hawn, Mickey Rourke and Sharon Stone - also saw him play Russian song From Where Does The Motherland Begin on the piano.
See his real performance here:
Yes, that really happened.
Photo: YouTube/Kremlin Official