How Radiohead's Epic 1997 Glastonbury Set Almost Never Was...
8 June 2017, 13:23 | Updated: 8 June 2017, 13:35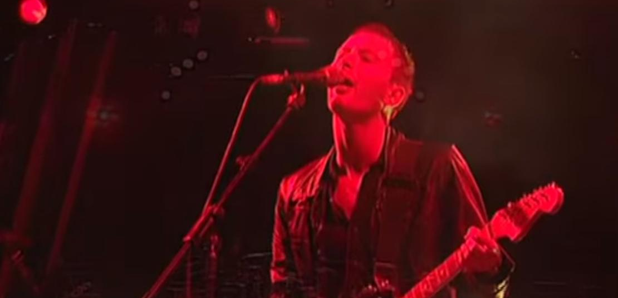 Thom Yorke has revealed how he nearly walked off the Pyramid Stage 20 years ago.
Thom Yorke has admitted he nearly cut short Radiohead's 1997 headline Glastonbury performance.
The band are set to headline this year's festival on Friday 23 June, topping the bill on The Pyramid Stage for the first time since 2003.
However, according to their frontman, their 1997 show almost didn't even happen.
Speaking to the BBC, Yorke revealed: "At one point I just went over to Ed [O'Brien, guitarist]. I tapped him on the shoulder and said, 'I'm off mate, see you later.'
"He turned around and went, 'If you do, you'll probably live the rest of your life regretting it.'
"I went, 'Good point.'"
Watch their landmark Glastonbury performance here:
The 48-year-old rocker also admitted he nearly refused to play the show at all because he was burnt out.
"I'd burnt myself out" he recalled. "We had a meeting about what we were going to do for the shows and I was like, I can't do Glastonbury'.
"I just needed a break. And in fact I didn't get one for another year and a bit, by which point I was pretty much catatonic."
Radiohead will be joined in topping the bill with Foo Fighters and Ed Sheeran, who will play the Saturday and Sunday night respectively.
Get the early weather forecast for the festival here.
Last month saw Glastonbury announce its stage times, leaving slots for surprise or "TBA" artists.
See who we think could play a secret set at the five-day festival here: