WATCH: Thom Yorke Tells Off Jonny Greenwood At Radiohead's First London Show
27 May 2016, 09:30 | Updated: 27 May 2016, 17:55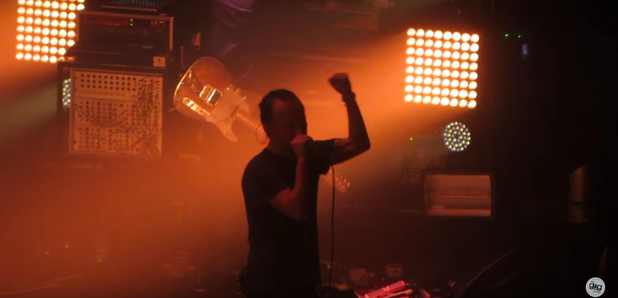 The band played their first of three gigs at Camden's Roundhouse.
A video has emerged which sees Radiohead's Thom Yorke poke fun at guitarist Jonny Greenwood for making a mistake during their performance of Nude.
The band played the first of their three shows at London's Roundhouse last night (26 May), and it's fair to say it lived up to expectations.
Not everything went smoothly, however, and Thom Yorke proved that while he can still have fun, he's a stickler for the details.
Watch the video where Greenwood messes up at around 00:40 and Yorke finally gets his own way at 2:50.
The video also sees Yorke saying to the crowd: "You didn't notice right?" before adding "That's why they call it showbiz".
According to eagle-eyed fan, Hlyton E, the trouble all stemmed from Greenwood using a "harmonica" instead of the "Ondes Martinot".
Nothing gets by Thom Yorke.
Radiohead continue their gigs at the Camden Roundhouse tonight and tomorrow night on Friday 27 and Saturday 28 May.
See last night's setlist below:
Burn the Witch
Daydreaming
Decks Dark
Desert Island Disk
Ful Stop
Lotus Flower
Talk Show Host
My Iron Lung
The Gloaming
Exit Music (for a Film)
Separator
Identikit
The Numbers
Myxomatosis
Reckoner
Idioteque
Everything in Its Right Place
Encore 1:
Morning Mr. Magpie
2 + 2 = 5
Nude
Planet Telex
There There
Encore 2:
Present Tense
You and Whose Army?