Thom Yorke: Radiohead Are Waiting For Me to Quit
2 April 2013, 14:24 | Updated: 6 August 2013, 10:30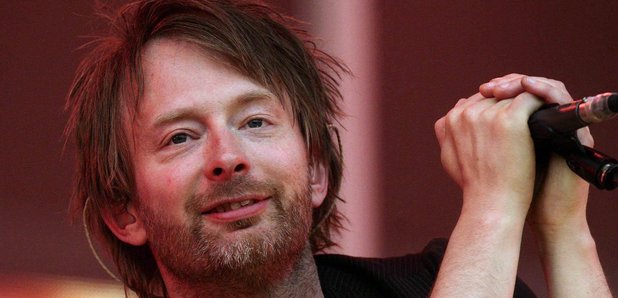 Radiohead's Thom Yorke has admitted he has regularly thought about ending the iconic band.
He was speaking to Alec Baldwin on the actor's Here's The Thing show on WNYC Radio in the US and was prompted by a question about The Beatles
"I'll never forget McCartney said to me even the Beatles got tired of being the Beatles," Alec Baldwin prompted. "Were there times when you guys sat there and looked at each other and said, "I think we're done"?"
"I do that frequently - frequently. I mean at least...," Thom Yorke replied.
When questioned on how the rest of Radiohead feel the frontman suggested it was mostly left in his hands.
"Not as much. They just wait for me to do it. But it changes..."
He returned to the subject later on in the interview - saying it is life that makes him feel like walking away.
"it's never really the music, it's always everything else," he explained.
" Just stresses of life, whatever."
Thome Yorke was promoting his new band Atoms For Peace - who have just released debut Amok.
The band is a supergroup comprising of Yorke, Flea from Red Hot Chili Peppers and Radiohead producer Nigel Godrich.
You can read the full transcript of the interview here.