Thom Yorke and Nigel Godrich Pull Music From Spotify
17 July 2013, 15:37 | Updated: 2 September 2013, 00:00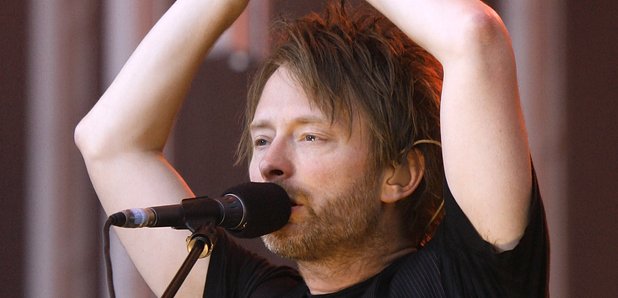 Thom Yorke and Nigel Godrich have taken to Twitter to have a rant over Spotify - announcing that they are pulling their music from the streaming service.
The Radiohead producer / Atoms for Peace member began the tirade:
Someone gotta say something. It's bad for new music..

— nigel godrich (@nigelgod) July 14, 2013


It's just Thom Yorke's solo album Eraser, Atoms for Peace's debut Amok and Nigel's band Ultraista that have been removed - Radiohead's back catalogue remains.
"The reason is that new artists get paid fuck all with this model.. It's an equation that just doesn't work," Nigel continued. "Meanwhile small labels and new artists can't even keep their lights on. It's just not right"
He reckons that most acts feel the same but are afraid to speak out, while Thom Yorke commented:
Make no mistake new artists you discover on #Spotify will no get paid. meanwhile shareholders will shortly being rolling in it. Simples.

— Thom Yorke (@thomyorke) July 14, 2013
He added that they still value new music - they just want Spotify to as well.
In a statement to Radio X a spokesperson from Spotify said: "Spotify's goal is to grow a service which people love, ultimately want to pay for, and which will provide the financial support to the music industry necessary to invest in new talent and music. We want to help artists connect with their fans, find new audiences, grow their fan base and make a living from the music we all love.
"Right now we're still in the early stages of a long-term project that's already having a hugely positive effect on artists and new music. We've already paid US$500M to rightsholders so far and by the end of 2013 this number will reach US$1bn. Much of this money is being invested in nurturing new talent and producing great new music.
"We're 100% committed to making Spotify the most artist-friendly music service possible and are constantly talking to artists and managers about how Spotify can help build their careers."
It's not the first time Spotify has been criticised for how much they pay artists, in November 2011 Mercury prize-nominated Jon Hopkins tweeted claiming he had been paid just £8 for 90,000 plays.
It was also reported back in 2010 that pop behemoth Lady Gaga got just $167 for one million plays of her hit Poker Face.