So Sam Smith Didn't Know Who Thom Yorke Was...
12 January 2016, 17:03 | Updated: 12 January 2016, 18:10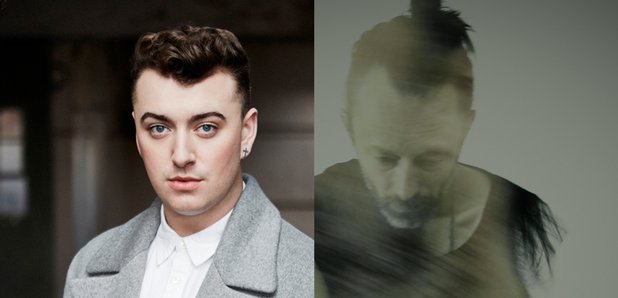 The singer hasn't heard Radiohead's version of the Spectre Bond theme.
Sam Smith might have various influences, but it seems Radiohead definitely isn't one of them.
The British singer was quizzed about the Radiohead frontman at the Golden Globes winner's conference, where he picked up a gong for Best Original Song.
When asked what he thought about Thom Yorke's release of an alternative Spectre theme tune, however, he appeared to draw a blank, turning to Jimmy Napes for help.
He then replied, smiling smugly: "Yes, I was a little bit surprised. Not going to lie, but I haven't listened to it personally because I did the 'Spectre' theme song."
Touche Sam Smith. Touche.
Watch the awkward moment below:
Sam Smith doesn't know who Thom Yorke is #GoldenGlobes #backstage https://t.co/9NXCEsg1hr

— Variety (@Variety) January 12, 2016
Listen to Radiohead's Spectre below:
Sam Smith might not know who Thom Yorke is, but he definitely knows enough about David Bowie to make a tribute on his website.
Posting a picture of the star from his Heroes album, the Brit Award winner wrote: "Thoughts and heart with David's family and loved ones"
David Bowie died on 10 January 2016, surrounded by his friends and family, after losing an 18-month battle with cancer.
Tributes to the star have continued, with Stereophonics frontman Kelly Jones calling him monumental and Red Hot Chili Peppers bassist Flea getting a tattoo in honour of the star.