Radiohead Tease "Little Tour" In 2018
10 July 2017, 09:49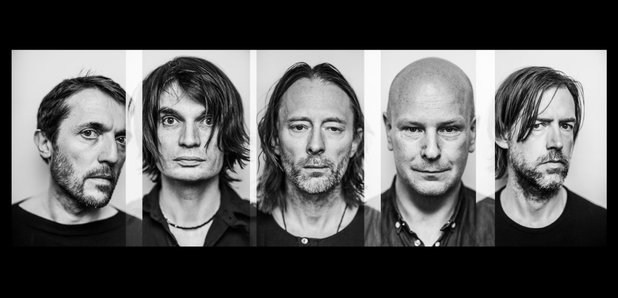 Guitarist Ed O'Brien has revealed the band will play a short string of dates before they go off and do their "own thing for a bit".
Radiohead have teased more live dates in 2018.
Asked by BBC at TRNSMT festival if the band will embark on more dates, Ed O'Brien has revealed they'll go on a "little tour," before concentrating on solo projects.
The guitarist added: "We'll hang up our Radioheads. It's time for everyone to go off and do their own thing for a bit."
Tbe Karma Police outfit played a headline set at the new Glasgow festival, following their surprising set at Emirates Old Trafford last week (4 July).
Fans at the LCC cricket ground were also treated to newly unearthed OK Computer track, I Promise, as well as The Bends and OK Computer favourites; Airbag, Fake Plastic Trees, Lucky, The Bends, and Karma Police.
No Surprises witnessed the crowd erupt into a spontaneous chant of "Oh Jeremy Corbyn", which has gained popularity over recent months.
Crowd sings Corbyn chant at Radiohead gig in Manchester @jeremycorbyn pic.twitter.com/4NEJ4Mk81J

— Sinead C-K (@smcarrollknight) July 4, 2017
Watch Corbyn address the crowds at Glastonbury 2017:
The move from the arena to the cricket ground wasn't totally smooth, however, with some fans forced to watch the gig with a huge space between the standing and seated barriers.
As with Manchester, the crowds at Glasgow green were given an epic OK Computer-heavy setlist, but were denied a rendition of Creep, which was played during Radiohead's epic set at Glastonbury's Pyramid Stage.
Watch it here:
See Radiohead's TRNSMR setlist here.