Radiohead Play Creep, Mock Theresa May During Glastonbury Set
23 June 2017, 23:31 | Updated: 24 June 2017, 12:52
"Shut the door on your way out," says Thom Yorke as the band play a stunning, OK Computer-heavy set that climaxed with their classic hit.
Radiohead headlined the first night of Glastonbury tonight (23 June) with an epic set that showcased their classic OK Computer album, wound up with their classic 1993 hit Creep... and even took a pot shot at Prime Minister Theresa May for good measure.

The appearance marked the 20th anniversary of one of Glastonbury's landmark sets - when the band headlined perhaps the muddiest festival of all time, shortly after the release of their classic 1997 album.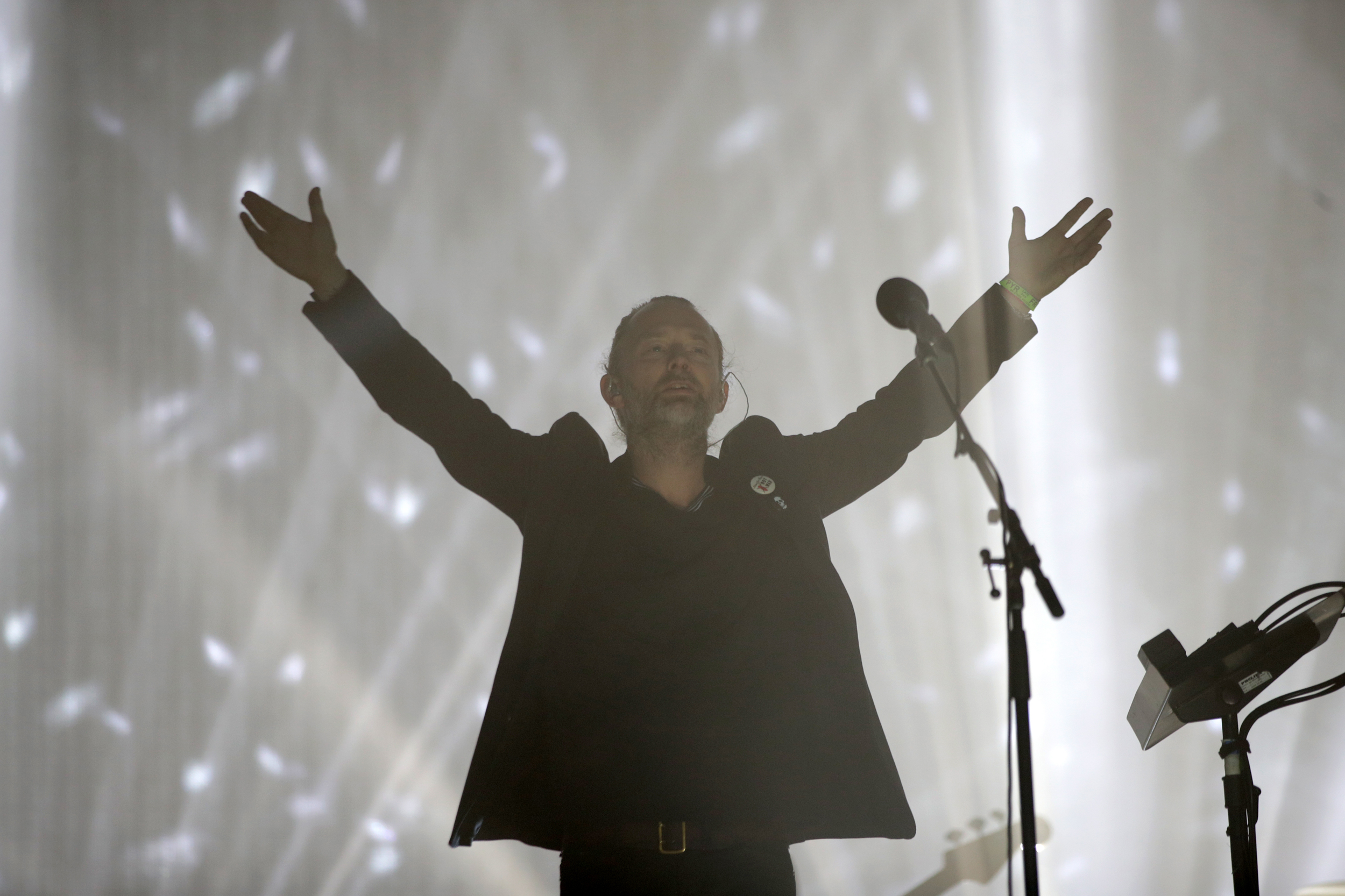 The weather was better this time around, and nsurprisingly the set was heavy with tracks from OK Computer, including the opening track of the album, Airbag, with its triumphant chorus of "I'm back to save the universe".
Other songs from the LP include the epic Exit Music (For A Film), Lucky and the opening track Airbag. The encore opened with an incredibly poignant No Surprises, that ended with Yorke saying wryly: ""See you later Theresa, just shut the door on your way out." He also mocked the Prime Minister's "Strong and stable" motto by repeating at the end of the song Myxomatosis.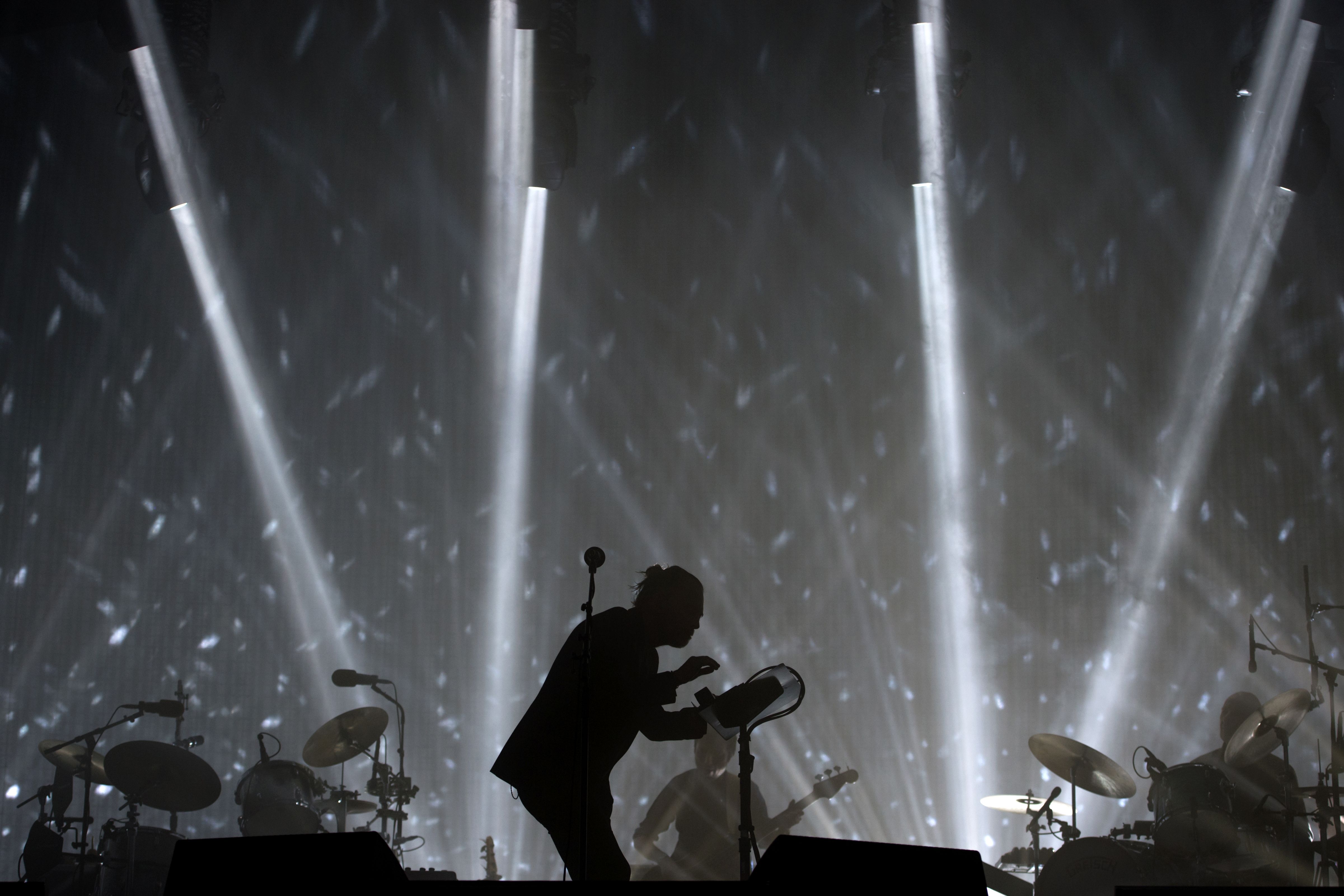 The set also had some other Radiohead favourites, including an emotional Street Spirit (Fade Out), a majestic Pyramid Song and a singalong Fake Plastic Trees.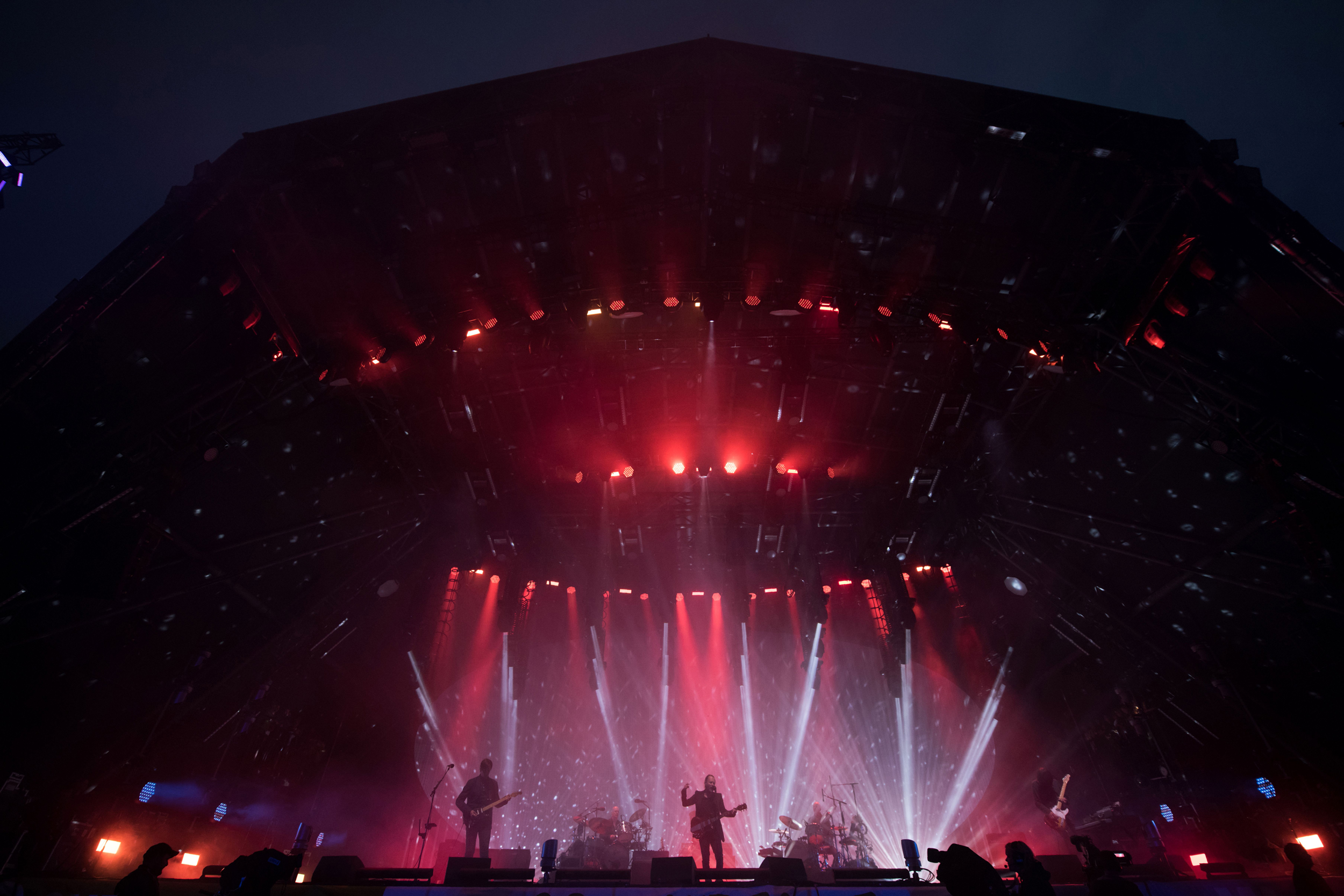 Yorke dedicated Idioteque, with its themes of apocalypse and environmental disaster and chorus of "We're not scaremongering / This is really happening" to "A future worth having for our children, not one decided by useless politicians."

This comment prompted the Pyramid Stage crowd to start a chant of "Oh, Jeremy Corbyn" to the tune of Seven Nation Army by The White Stripes - something which has quickly become a live Glastonbury "meme".
The singer also paid tribute to organisers Michael and Emily Eavis, noting "What a fucking great place this is. Ain't nothing else like it on Earth.

"Do you know," he continued. "I was told today by someone that this is on a leyline. I don't know if you give a shit, but I think it's quite significant, being a hippy.
The show ended with Yorke saying that the band "might see you across the weekend at some point" and ended with a rare performance of their classic 1993 hit Creep and the anthemic Karma Police.
Radiohead at Glastonbury 2017 setlist:

Daydreaming
Lucky
Full Stop
Airbag
15 Step
Myxomatosis
Exit Music (For A Film)
Pyramid Song
Everything In Its Right Place
Let Down
Bloom
Weird Fishes/Arpeggi
Idioteque
You And Whose Army?
There There
Bodysnatchers
Street Spirit (Fade Out)

Encore 1
No Surprises
Nude
2+2=5
Paranoid Android
Fake Plastic Trees
Encore 2
Lotus Flower
Creep
Karma Police
Radiohead's expanded 20th anniversary reissue of OK Computer, OKNOTOK, was released today (23 June).
You can listen to Radiohead's Philip Selway talk Radio X's John Kennedy through OK Computer track by track in a special episode of X-Posure right here.