Radiohead Tickets Sell Out In An Hour, Fans React Hilariously Over It
18 March 2016, 11:06 | Updated: 18 March 2016, 17:00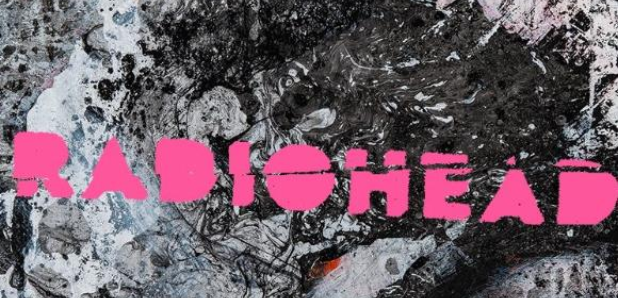 Fans took to Twitter to share the highs and lows of the ticket buying process!
When Radiohead announced they'd be playing shows at London's Roundhouse last week - their first UK dates in four years - we knew there'd be a huge rush for tickets.
Naturally, as soon as the lines opened at 9am this morning, people took to twitter to celebrate and share their grief at being stuck in the queue.
Roundhouse took to Twitter at 10:20 to announce there was an "unprecedented demand" for the tickets, leaving us all weeping into our Weetabix:
Thanks for your patience this morning everyone. We experienced unprecedented demand for @radiohead. All tickets are now sold out.

— Roundhouse (@RoundhouseLDN) March 18, 2016
While some were left High And Dry, others had No Surprises, and the rest were Climbing Up The Walls.
See some of the best reactions to the drama below:
This user compared the ticket sales it to Glastonbury pain:
I never thought anything could beat the stress of getting a #Glastonbury ticket. Until #Radiohead tickets for a 1800 capacity venue.

— Becky Hargreaves (@buniinheadlight) March 18, 2016
Dave Chase graciously accepted his fate.
I reckon I've got a great chance of getting these Radiohead tickets... #nosurprises... pic.twitter.com/kLOwclaDFx

— dave chase (@davechase) March 18, 2016
This poor guy just did the maths...
I think it's fair to say I won't be getting into the 1,700 capacity #Roundhouse to see #Radiohead pic.twitter.com/DHvDKrKIhP

— Jack Davey (@Jacksamueldavey) March 18, 2016
This guy thought he'd make a joke by dissing the band, until he admitted that he JUST WANTS TICKETS like everyone else.
Missed out on #radiohead tix? Make your own gig by going into the garage, detuning a radio and oh who am I kidding fml ANYONE HAVE SPARES?

— Jonno Turner (@jonnot) March 18, 2016
This fan turned to Radiohead's music for solace.
... the irony of not getting radiohead tickets - you disappointment makes you want to listen to radiohead for consolation...

— Elaine Reilly (@ParkerLarkin) March 18, 2016
Chris Applegate used their famous Just video to represent his grief:
The queue for Radiohead tickets, visualised right now pic.twitter.com/GZvH417VPG

— Chris Applegate (@chrisapplegate) March 18, 2016
The stress of the queue led this fan to experience an existential crisis:
who actually got radiohead tickets??? did those tickets even exist???????? do radiohead even exist??????????

— hayley (@apocaIypsenow) March 18, 2016
And this guy possibly took it a little too far...
I'm not a violent man but anyone already re-selling their Radiohead tickets for the Roundhouse should be fed head first into a wood chipper.

— Miserable Bastard (@jonny_crane75) March 18, 2016
But for those rushing to blame the touts, it seems it was just good ol' popularity that saw such a demand, with The Roundhouse taking every precaution to stop the tickets being unfairly snapped up.
Ahead of the sale, they wrote on their website that there would be "special arrangements" for the event with only 2 tickets for sale per person and each ticket printed with the lead booker's name, who would have to provide photo ID.
So there you have it!