Radiohead Reveal Video For Man Of War Track
22 June 2017, 19:00
Radiohead - Man Of War
04:31
Watch the fascinating clip for "new old" song from the OK Computer reissue.
As they ready themselves to headline Glastonbury tomorrow night (Friday 23 June), Radiohead have released a new video for the "old" track Man Of War.
The song was written as part of the session for the classic album OK Computer in 1997, but will get is first official release as part of the OKNOTOK deluxe reissue this weekend, alongside the songs I Promise and Lift.

The video has been directed by Colin Read and has some interesting things to say on modern-day paranoia as a man (played by actor Dylan Kammerer) flips between day and night as he finds himself pursued by mysterious figures.

The deluxe edition - which will consist of remastered music from the original tapes - will feature the original OK Computer album, eight B-sides, as well as the three previously-unreleased tracks.

A limited boxed set will be released next month, and will feature three heavyweight 180g 12" vinyl LPs, a hardcover book with more than 30 pieces of artwork, lyrics, a book containing pages from Thom Yorke's notes and a sketchbook containing 48 pages of conceptual artwork.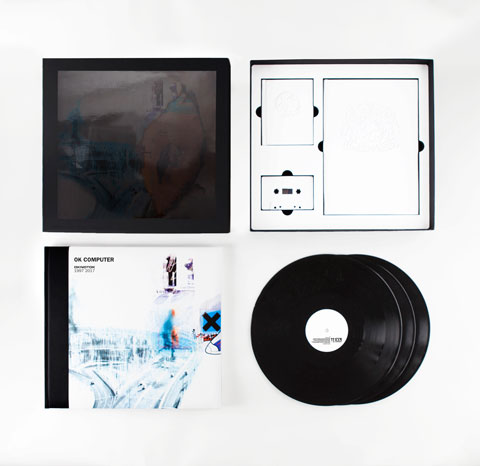 There's also a cassette mixtape compiled by the band, taken from OK COMPUTER session archives and demo tapes.
DISC 1 - OK Computer remastered

Airbag
Paranoid Android
Subterranean Homesick Alien
Exit Music (For A Film)
Let Down
Karma Police
Fitter Happier
Electioneering
Climbing Up The Walls
No Surprises
Lucky
The Tourist
DISC 2

I Promise
Man Of War
Lift
Lull
Meeting In The Aisle
Melatonin
A Reminder
Polyethylene (Parts 1 & 2)
Pearly
Palo Alto
How I Made My Millions