Radiohead Post Mysterious Bird Video After Deleting Social Account History
3 May 2016, 10:18 | Updated: 3 May 2016, 10:23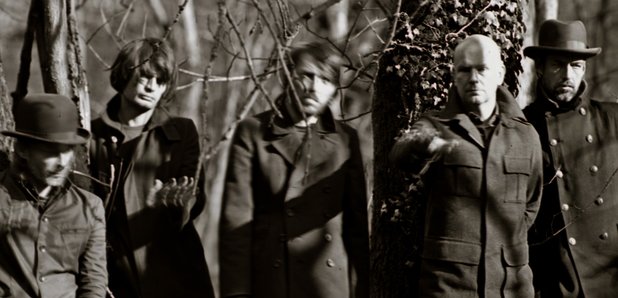 The band have given fans another cryptic message after sending them flyers last week.
Radiohead have shared another post with their fans after deleting their social account history.
The five-piece had fans scratching their heads about their new album, after posting a stop motion bird from their social media accounts.
See it below:
The video comes after Thom Yorke and co. went on a social media silence, deleting their Twitter account history and replacing their pictures with blank white images.
Deleted their tweets, replaced their images with blank white ones. It's official, @radiohead just won social media pic.twitter.com/gmMR9GCdor

— Brian the Brain (@generic_brian) May 1, 2016
In an old-school move, the Karma Police band also sent super fans a cryptic flyer, which consisted of the words "Burn The Witch," and "We know where you live," which left fans speculating on the name of their new album.
See it below:
Further info on Radiohead flyers arriving in the post via Reddit. Thanks again, MB.... https://t.co/45WUW7MwYs

— Robert (@Radiohead_News) April 30, 2016
The latest flurry of activity comes after fans noticed the band had created a new company called Dawn Chorus LLP - a move which was previously made with the band's last two studio releases.
Watch this space.