Radiohead's Album Has A Release Date And It "Will Be Like Nothing You Have Ever Heard"
15 April 2016, 10:26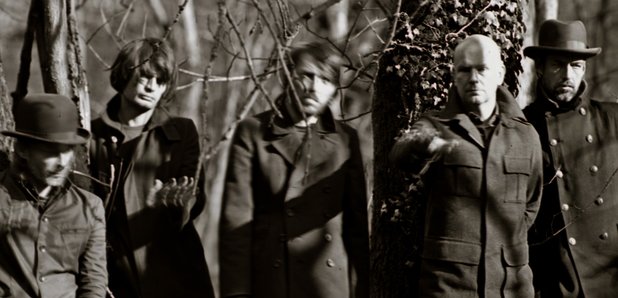 The band's manager, Brian Message, has teased details about their upcoming studio release.
Radiohead's album is set for release in June, according to their manager.
Brian Message confirmed at a conference yesterday (Thursday 14 April) at The Wanstead Tap that "the new Radiohead album is out in June will be like nothing like you've ever heard."
From the horses mouth "the new Radiohead album out in June will be like nothing like you've ever heard". pic.twitter.com/7XP7jmPNZZ

— The Wanstead Tap (@TheWansteadtap) April 14, 2016
It was recently reported that the band shot a video with director Paul Thomas Anderson, with US author and comic Stefanie Wilder Taylor claiming part of the video was directed in her LA home.
In an interview with DIY, the band's art collaborator Stanley Donwood also teased that he's heard the whole album and that it's a "work of art.
We look forward to it.
Ahead of the release of their ninth studio album, the band are set to play their first show on UK soil in four years at London's Roundhouse on Thursday 26-Saturday 28 May.
The headline dates add to the flurry of festival dates planned, including Spain's Primavera and Portugal's NOS Alive Festival.