Istanbul Record Store Reportedly Attacked During Radiohead Listening Party
18 June 2016, 00:49 | Updated: 18 June 2016, 13:44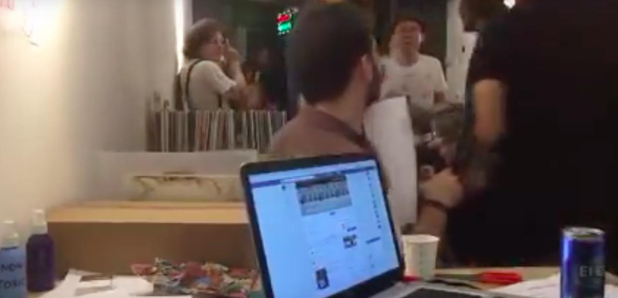 The band have since issued a statement of "love and support" for fans who were attacked at the Velvet IndieGround record store.
A Radiohead listening party has reportedly been attacked at a record store in Instanbul, Turkey.
The band held a global event where they held A Moon Shaped Pool listening parties in record stores around the world to celebrate the release of their new album.
According to a thread on Reddit, a record store named the Velvet IndieGround was attacked by around 20 men, armed with metal pipes and glass bottles.
Reddit use Rawkon explained: "I was watching the Periscope live stream and when this situation occurs I really shocked and started to shaking because of anger and despair!"
See the footage posted below:
On reddit, a man claiming to be one of the store's owners said of the incident: "They were determined to kill us. We were beaten by more than 20 men with pipes in their hands, beer bottles were broken on our heads. I don't even know how we made it out. I will share the details later guys, just hoping that no one will die."
Thom Yorke and the band have since released an official statement, which reads: "We hope that someday we will be able to look back on such acts of violent intolerance as things of the ancient past. For now, we can only offer our fans in Istanbul our love and support."