Radiohead "hope" to tour new album in 2016, says Jonny Greenwood after "mistranslation"
19 October 2015, 11:53 | Updated: 11 November 2015, 11:54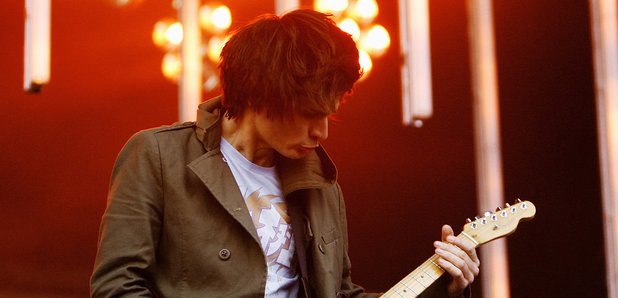 Thom Yorke and Jonny Greenwood correct claims Radiohead's album is complete.
Radiohead's Jonny Greenwood has revealed the band have written "lots" of their new album and are "hoping to tour" it in 2016. The statement came after the guitarist gave an interview to a Russian radio station, and Consequence of Sound reported that the album was complete.
Thom Yorke didn't take kindly to the news, asking the publication to check its "facts".
@coslive no IT ain't finished take responsibility for your writing and check your facts occasionally .. alright Jonny?@JnnyG

— Thom Yorke (@thomyorke) October 15, 2015
Jonny Greenwood also set the record straight on his Twitter account, apologising for the "mistranslation".
@coslive ...to see if it's any good. And we HOPE to tour next year: no plans confirmed yet. Sorry for the over enthusiastic translator....:/

— Jonny Greenwood (@JnnyG) October 15, 2015
Though details of the album are still pretty slim, Greenwood has confirmed the band are reworking their 1996 track, Lift.
Talking to Dutch magazine 3voor12, he said: "What people don't know is that there's a very old song on each album, like Nude on In Rainbows," he explained.
"We never found the right arrangement for that, until then. Lift is just like that. When the idea is right, it stays right. It doesn't really matter in which form."
With Radiohead hoping to tour in 2016, could it mean a possible headline set at Glastonbury Festival? See all the acts rumoured to play the festival here.