Paul McCartney Wants To Collaborate With Thom Yorke
3 October 2013, 14:21 | Updated: 9 October 2013, 13:31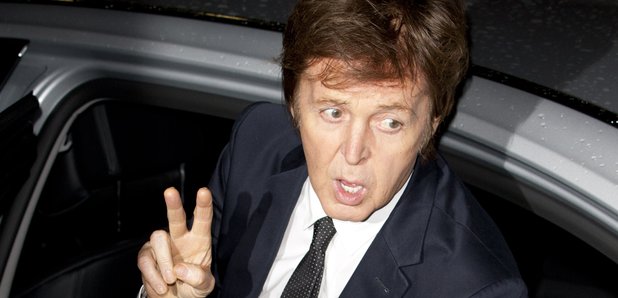 Sir Paul McCartney says he wants to collaborate with Thom Yorke.
Speaking to NME he admitted he'd love to work with the Radiohead frontman but is worried about being turned down.

"My daughter Stella is very keen. She's got a project, she keeps saying to me, 'Ring Thom and just go into the studio and just see what you come out with.'" McCartney said.

"I'm a bit sort of paranoid to just ring him up. 'Hey Thom, it's Paul here. What do you fancy, what are you doing? Do you fancy writing something?' Just in case he says, 'Er, actually I'm busy'."

McCartney says his family also think he should record something with Damon Albarn.

Paul McCartney's new record - called New - is released October 14.

Speaking about the title track - which was produced by Mark Ronson and is out now - Paul said: "We can do what we want, we can live as we choose."

New is his first album of fresh solo material in six years and follows his 2012 covers album Kisses On The Bottom.