Radiohead Unveil Brand New I Promise Video
2 June 2017, 15:18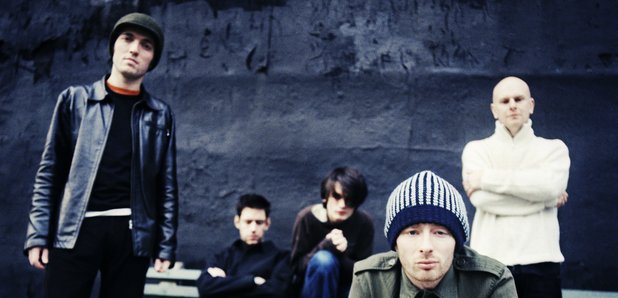 The track will feature on OKNOTOK, their 20th Anniversary re-issue of OK Computer, which is released on 23 June.
Radiohead have released a new video for their I Promise track.
Watch it here:
The video is directed byMichal Marczak who previously directed the vignette for Identikit from A Moon Shaped Pool, as well as the clip for Mark Pritchard's Beautiful People featuring Thom Yorke.
The song - which is set to feature on their upcoming OK Computer re-release - hails from the sessions that produced the classic album back in 1997.
It's one of three previously-unreleased songs included on the deluxe edition of OK Computer, titled OKNOTOK, which will be released on 23 June - the same day that Radiohead headline the Pyramid Stage at Glastonbury.
The digital version of the album is also available to pre-order from midnight on 2 June.
The song has been performed live as far back as 1996, but only now has a proper studio recording received an official release.
The deluxe edition - which will consist of newly remastered material from the original analogue tapes - will feature the original OK Computer album, eight B-sides and three previously unreleased tracks in I Promise, Lift, and Man Of War.
Meanwhile, a limited boxed set will be released in July, and will feature three heavyweight 180 gram black 12" vinyl records, a hardcover book containing more than 30 pieces of artwork, lyrics, a notebook containing pages from Thom Yorke's notes, a sketchbook containing 48 pages of preparatory artwork.
There's also a cassette mixtape compiled by the band, taken from OK COMPUTER session archives and demo tapes.
DISC 1 - OK Computer remastered
Airbag
Paranoid Android
Subterranean Homesick Alien
Exit Music (For A Film)
Let Down
Karma Police
Fitter Happier
Electioneering
Climbing Up The Walls
No Surprises
Lucky
The Tourist
DISC 2
I Promise
Man Of War
Lift
Lull
Meeting In The Aisle
Melatonin
A Reminder
Polyethylene (Parts 1 & 2)
Pearly
Palo Alto
How I Made My Millions