Did Thom Yorke just compare YouTube and Google to the Nazis?
1 December 2015, 10:45 | Updated: 1 December 2015, 11:55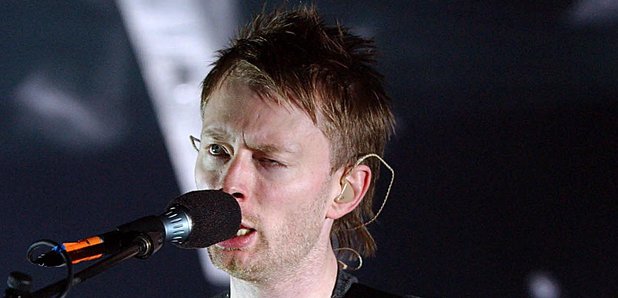 The Radiohead frontman has given an interview slamming music services.
Thom Yorke has reportedly compared big companies like YouTube and Google to the Nazis.
The Radiohead frontman and self-confessed "luddite" has spoken to Italian publication La Republica comparing the way music services make money from music to the way Nazis "seized control" of art in the war.
Speaking about the way in which musicians can make money in the modern world, he replied: "I do not have the solution to these problems. All I know is that you make money with the work of many artists who do not derive any benefit.
He added: "It continues to say that it is a time when the music is free, the film is free. It's not true. Service providers make money. Google. YouTube. A lot of money, trawling, like in the ocean, taking everything there is. 'Oh, sorry, was it yours? Now it's ours. No, no, we joke, is always yours'. They are seized.
"It's like what the Nazis did during the Second World War. Indeed, what they all did during the war, the British also stole art from other countries. What's the difference?".
The Karma Police singer has yet to respond to the claims, but the last time Radiohead took an interview in another language it didn't go down well.
In October it was reported the band had completed their upcoming album, but Thom Yorke didn't take kindly to the news, asking the publication to check its "facts".
@coslive no IT ain't finished take responsibility for your writing and check your facts occasionally .. alright Jonny?@JnnyG

— Thom Yorke (@thomyorke) October 15, 2015
Jonny Greenwood also set the record straight on his Twitter account, apologising for the "mistranslation".
@coslive ...to see if it's any good. And we HOPE to tour next year: no plans confirmed yet. Sorry for the over enthusiastic translator....:/

— Jonny Greenwood (@JnnyG) October 15, 2015