WATCH: This Thom Yorke Gasolina Vid Still Cracks Us Up...
7 October 2017, 16:00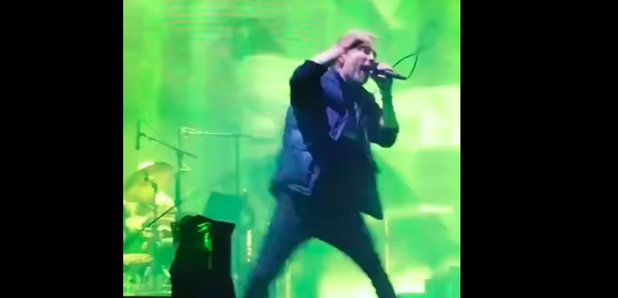 Celebrate the Radiohead frontman's 49th Birthday by looking back at this amazing video and The Reggaeton star's response to it.
Daddy Yankee discussed a hilarious meme which sees Thom Yorke perform his famous Gasolina track.
The fake fan-made video went viral after it showed the Radiohead frontman dancing ridiculously well to the Reggaetón anthem from 2004.
Remind yourself of the clip here:
"When I saw the video, I was like, 'Is that real?!'" Yankee laughed to Rolling Stone. "It was a great video, even though I thought it was real. I have a ton of respect for Radiohead. They're a great, amazing band."
And just in case you're wondering what genius set Thom Yorke's movements to the track, it turns out they didn't have to do much editing at all.
This clip of the Radiohead frontman performing Myxomatosis proves those slick moves are pretty much on beat.
Legend.