Christian Group Uses Thom Yorke's Image To Label "8 Things That Satan Uses To Enslave You"
26 July 2016, 11:36 | Updated: 27 July 2016, 10:26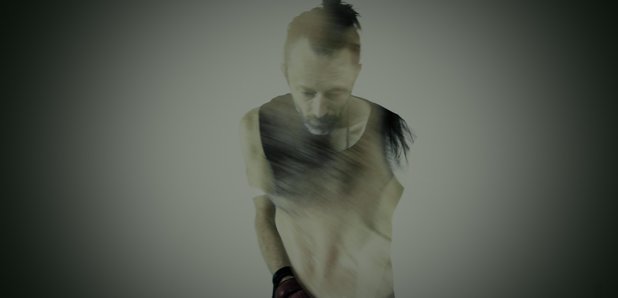 The group appeared to unknowingly use an image of the Radiohead frontman, which sees him labelled as a sinner.
A Christian group have used an image of Thom Yorke to help spread their message about the dangers of sin.
Stealing a press image of the frontman, Generation For God have posted an image entitled, "8 things that Satan uses to enslave and destroy you," while labelling the singer's face with words such as "pornography," "drugs," and "idolatry".
See it in it's full glory below:
8 things that satan uses to enslave you and destroy you: pic.twitter.com/qZGIXVYlLe

— Generation for God (@GenerationFGod) July 24, 2016
Music fans have reacted to the image in the best way they know how; by poking fun, of course.
See some of their best reactions below:
@GenerationFGod hey guys is this gonna be on vinyl?

— Declan McKenna (@DeclanMcKenna) July 25, 2016
@TheNapKween Yes. He's Satan.

— Le Galaxie (@LeGalaxie) July 25, 2016
@GenerationFGod HAIL SATAN! HAIL SATAN!

— y o u (@kalebzamudio) July 25, 2016
@GenerationFGod dunno about satan but thom yorke can enslave me any day! lol

— Michele West (@Westtweetwest) July 25, 2016
This joker even upgraded the lyrics to Radiohead's Packtd Like Sardines In A Crushed Tin Box to put their point across:
@GenerationFGod He's a reasonable man. Get off his case. Get off his case. Get off his case. He's a reasonable man. Get off his case

— Craig J. Clark (@craigjclark) July 26, 2016
Although, Velocity Of Sound did make a very good point:
Using people's likeness without their permission is stealing. Stealing is a sin. @GenerationFGod you are a hypocrite sinner.

— Velocity of Sound (@VOSR) July 25, 2016
It's unclear whether the Christian group knew they were posting an image of a famous rock star, but since they've yet to delete it, it's fair to say they're probably sticking to their guns about him being a sinner anyway...