Will Radiohead Play Creep At Glastonbury 2017?
23 June 2017, 10:28 | Updated: 23 June 2017, 23:36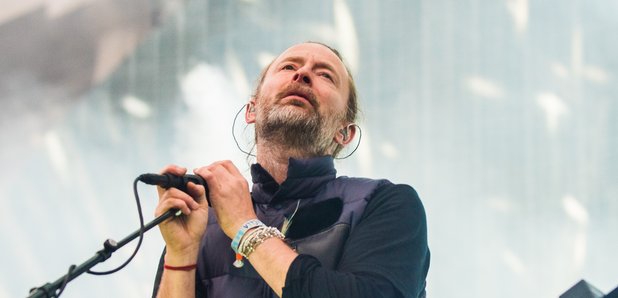 Thom Yorke and Ed O'Brien have discussed performing the band's most famous track.
Radiohead may be the first band to officially headline the Pyramid Stage at this year's Glastonbury, but they're definitely the least predictable band topping the bill when it comes to their setlist.
The band aren't exactly known for giving the crowds what they want, but their recent tour has seen them unexpectedly break out classic tracks, including their Creep single- which in 2016 they played again for the first time in seven years.
In an interview with Rolling Stone, frontman Thom Yorke and guitarist Ed O'Brien have discussed their feelings towards the 1993 track, giving us some insight as to whether they might break it out on Friday at Worthy Farm.
"It's a good song," says O'Brien. "It's nice to play for the right reasons. People like it and want to hear it. We do err towards not playing it because you don't want it feel like show business. But we started throwing it in last year."
However, Thom Yorke still seemed pretty ambivalent about the Pablo Honey track.
"We only did it once or twice this year," said the frontman. "The first time I'm feeling the fakes we'll stop. It can be cool sometimes, but other times I want to stop halfway through and be like, 'Nah, this isn't happening.'"
So, you heard it here.
It's definitely not an outright no. As long as Thom Yorke doesn't "feel the fakes" we'll should be OK...