Queens Of The Stone Age Play "Surprise" Set At Leeds Festival
25 August 2017, 15:09 | Updated: 27 August 2017, 14:04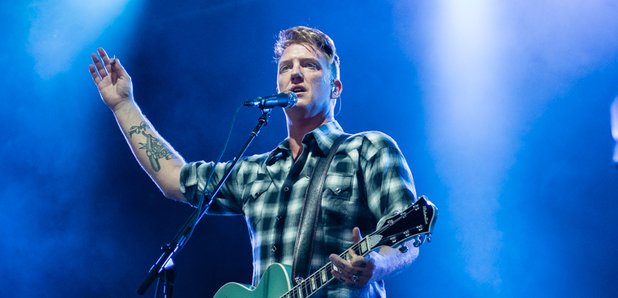 The Way You Used To Do rockers performed an unannounced set at the festival on the same day their Villains LP is released.
Queens Of The Stone Age made a surprise appearance at Leeds Festival 2017 today (25 August).
Celebrating the release of their Villains LP on the same day (25 August), Josh Homme and co. played a set on the NME/ BBC Radio 1 Stage at 12.45pm.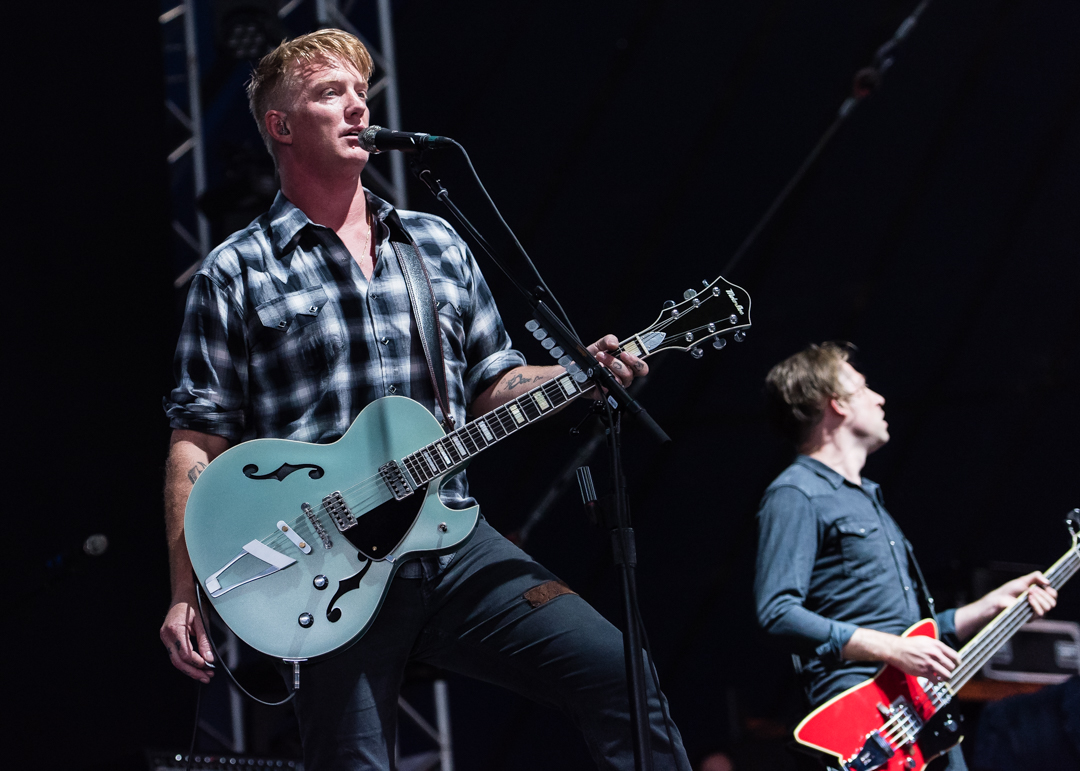 Tweeting the news within less than an hour of them going on stage, the band wrote: "HERE. WE. COME 'villainsworldtour"
HERE. WE. COME. #villainsworldtour pic.twitter.com/xaRIATZA3k

— QOTSA (@qotsa) August 25, 2017
Rumours had been circling for a while that Josh Homme and his bandmates were expected to play the rock extravaganza, with Josh Homme hinting as much to Radio X's Gordon Smart a few weeks back.
Meanwhile, Homme talked about the new sound on the record, telling Radio X's Gordon Smart: "It dawned on me that if you're lucky enough to have a sound that's your own, if you're not careful, by the seventh record you could become parody, like a cartoon character on the wall, you know?"
"So I think this record's about hanging on to what's important about us, but re-appropriating how that sounds, you know what I mean?"
When asked about the most famous person he'd ever bumped into at the urinal, the No One Knows rocker joked: "Well, I've peed on Dave and he's peed on me. I feel like that's well known".
The rocker added jokingly: "Frankly I quite like peeing next to Dave. It's one of the things I like the most, because it's got that back beat."
Watch our clip below:
The rockers also revealed their video for The Way You Used To Do, which features Homme dancing up a storm.
Watch a clip of the promo via Apple Music:
Speaking of the clip, Homme told DIY: "It's our way of paying tribute to Cab Calloway and the film Hellzapoppin'. I fully realize that may be a little more than some are open to, and that's perfectly fine with me.
"There's the door. If some of the more close-minded are gently pruned, that just leaves more room on the dance floor for the open-minded ones to get loose. That's been the spirit of Queens Of The Stone Age and the space we've worked to create from day one".
See a clip of the famously frenetic film here:
Credit: YouTube/SwingcatVVB/Hellzapoppin'
Queens Of The Stone Age will also celebrate the release of their seventh studio album with a string of dates this side of the pond.
See their Villains UK tour dates here:
16 April - Glasgow - Hydro Arena
17 April - Dublin - O2 Arena
18 April - Belfast - Odyssey
20 April - Manchester - MEN Arena
21 April - Birmingham - NIA
22 April - London - Wembley Arena
23 April - London - Wembley Arena
Photo credit: Jon Mo