Queens Of The Stone Age Want To "F**k Things Up" On Stage
1 September 2017, 11:38 | Updated: 1 September 2017, 11:56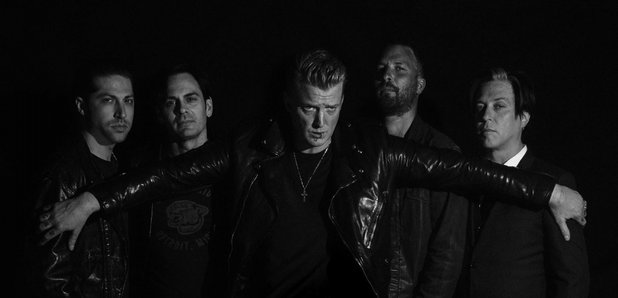 The Way You Used To Do rockers say they give everything to their live shows and want their fans to do the same.
Queens of the Stone Age want their audiences to embrace "chaos" in their shows, which have "no rules".
Guitarist Troy De Van Leeuwen told the Daily Star newspaper: "We embrace chaos and danger, so should the fans.
"Every night we get on stage we give everything and things could break, the wheels could fall off.
"That's the way life is, we are always looking to f*** things up."
Frontman Josh Homme added: "At our concerts there are no rules, all you have to do is be yourself."
Watch as the No One Knows rocker jokes about peeing on Dave Grohl:
Despite wanting their fans to be wild at their shows, the frontman also said he feels he has a responsibility to ensure there's no foul play.
He told NME: "I think I've always been trying to prune our audience [of] racist, homophobic, misogynistic assholes.
"The idea is to have our audience be an open-minded group of individuals. I think that's why even picking Ronson initially [was] to chase people away."
Recalling calling out a guy who hit a girl at their performance at Lowlands Festival in Holland, he said: "I saw a guy punching a girl in the face, right by the front row," he says. "My whole life, I hate watching people get bullied and so, in a manner of speaking, you turn and you try to bully the bully. I have done that many times. I'm the only one with a mic so I think sometimes it perhaps looks like I'm bullying somebody - and I actually am."
Watch Josh Homme take down yet another heckler in this NSFW video:
Queens Of The Stone Age are embarking on a string of dates on this side of the pond in 2018.
See their Villains UK tour dates here:
16 April - Glasgow - Hydro Arena
17 April - Dublin - O2 Arena
18 April - Belfast - Odyssey
20 April - Manchester - MEN Arena
21 April - Birmingham - NIA
22 April - London - Wembley Arena
23 April - London - Wembley Arena