Queens of the Stone Age Unleash Interactive Video
19 November 2013, 11:21 | Updated: 13 March 2014, 12:01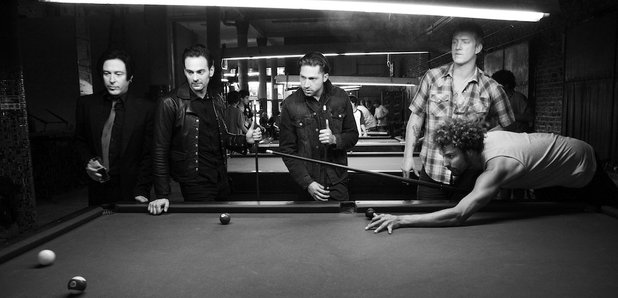 Queens Of The Stone Age and The Creators Project have unveiled the interactive video for The Vampyre Of Time And Memory.
Directed by Kii Arens and Jason Trucco it 're-imagines the classic music video in the context of a virtual art installation distinguished by horror, weird beauty, and surrealism, and pushes the boundaries of creative expression'.

You can find the interactive video here (or watch the 'director's cut' below).

Directors Arens and Trucco said working on the video was "the ultimate artistic joyride".

"Joshua Homme and company gave us the creative keys to the car from word go... and Josh has a badass car.
"Vampyre is such a thick track...
"All art is technology, technology that shares an experience or an idea. Vampyre uses all the tools available to us today to share a meaningful common experience.
"We're so proud to be a part of the best rock album in a decade. Long live The Queens!"

QOTSA NOVEMBER UK DATES
20 - MEN Arena - Manchester
21 - NIA - Birmingham
22 - Wembley Arena - London
23 - Wembley Arena - London