Queens of The Stone Age Reveal ...Like Clockwork Tracklisting
9 April 2013, 17:41 | Updated: 13 July 2013, 23:12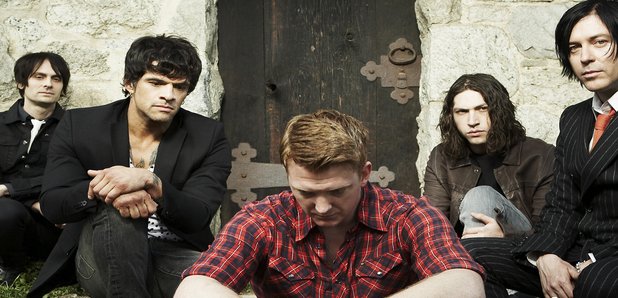 Following the first play of the brand new new Queens of the Stone Age single My God is the Sun on Radio X last night the band have unveiled the tracklisting for ...Like Clockwork.
The record is out on June 3 in the UK and features collaborations with the likes of Alex Turner, Dave Grohl, Trent Reznor and Elton John.
...Like Clockwork was produced by Joshua Homme and the band at Josh's studio, Pink Duck, in Burbank, California.
The full track...Like Clockwork listing is:

01. Keep Your Eyes Peeled
02. I Sat By The Ocean
03. The Vampyre of Time and Memory
04. If I Had A Tail
05. My God Is The Sun
06. Kalopsia
07. Fairweather Friends
08. Smooth Sailing
09. I Appear Missing
10. ?Like Clockwork

Jon Theodore will play drums live - after Dave Grohl put down drums on the record.