Queens Of The Stone Age: "Guitars Are Going Extinct"
8 August 2017, 16:54 | Updated: 24 August 2017, 16:12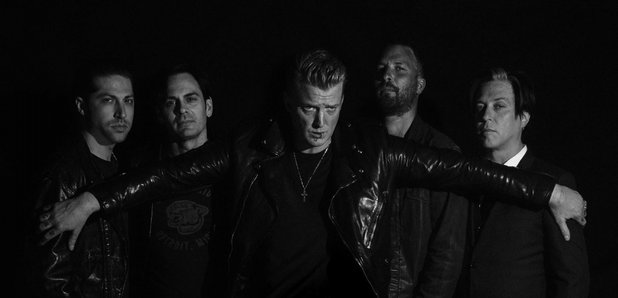 The rockers have talked about the way music has changed ahead of the release of their Villains LP.
Queens Of The Stone age has described guitar music as almost "extinct."
Asked if they're aware what's going on in the music world at the moment, drummer Jon Theodore told The Spinoff: "It's like guitars are going extinct in a lot of ways. Now it's punk to learn upright bass or classical guitar."
The Know One Knows sticksman added: "Yeah it's a new world right now, and sometimes I feel like a dinosaur but most of the time I'm just grateful that we got started before this transition started – I mean we're still firmly rooted in the world of guitar."
Bassist Michael Schuman mused: "I think we notice it most when we play festivals and you look at the lineup and number one: you don't know most of the bands on there; or, there used to be rock bands that used to take the reigns.."
Meanwhile, frontman Josh Homme revealed what led to Foo Fighters' Dave Grohl being being kicked out of their studio by their producer Mark Ronson.
As NME reports,Homme told Q Magazine that the Foos frontman was chucked out of their studio after coming in a bit "tipsy".
"I didn't see it because I was [in the studio] wrestling an alligator, but in this case Ronson is the new guy and he was very sweet and was protecting me," explained Homme. "Maybe in his own mind he thought he was protecting Dave too."
Homme may have not told Grohl where to go, but he's no stranger to letting people know when they're distracting them at his live shows.
Watch the Go With The Flow rocker lose his rag at a fan during their set at Splendour In The Grass 2017:
Queens Of The Stone Age's Villains LP is set for release on 25 August.
Watch one of their teaser videos here: