Queens Of The Stone Age Tease New Album
13 June 2017, 11:21 | Updated: 13 June 2017, 18:19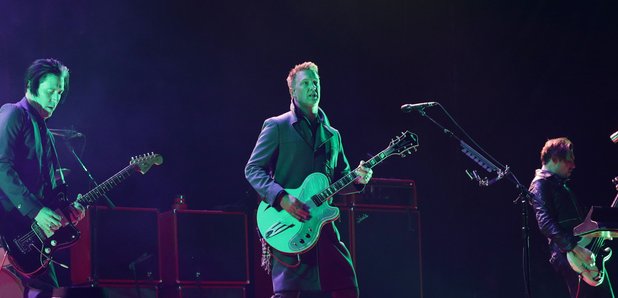 The rockers have updated their website with an interactive old-school television set.
Queens Of The Stone Age have appeared to tease new material online.
The Feel Good Hit Of The Summer rockers are gearing up to release their seventh studio album and the follow-up to 2013's ...Like Clockwork for some time now, and now it seems they've upped the ante by updating their official website.
On it features a vintage TV, which appears to display snippets of noise when its dial is turned.
https://t.co/10f1q187t8 @b0neface

— QOTSA (@qotsa) June 12, 2017
The TV set and its channels also brandish the words: "Mumbo Jumbo," "13," "Tutti Frutti," "Reclaim Everything," "It's a 'Beautiful' Day in the U.S.A.," "Askew," "Gold Standard," "Enteen," "1976 Evil," and "All My Confusion Is Waving Goodbye" - which could be a clue to the album's tracklisting.
The No One Knows rockers have previously shared images on their Instagram, announcing that they'd finished their album and even sharing potential artwork with the name Twenty Five.