Queens Of The Stone Age Say They're "Taking A Break"
20 March 2015, 10:30 | Updated: 25 March 2015, 14:26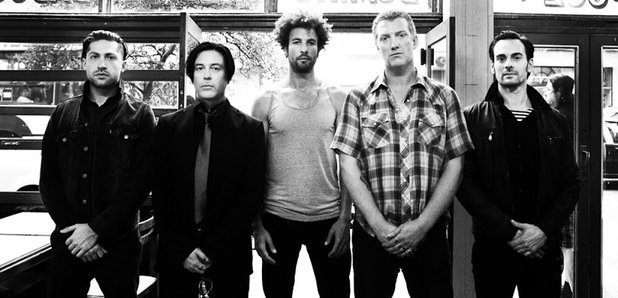 The band's bass player Michael Schuman has confirmed in an interview that they're going to take time off after a long period on tour.
Two years since their last album but not long since their most recent tour finished, it seems Queens of the Stone Age are ready for a good, long and very well-earned rest.

Bass player Michael Schuman has said in an interview with Gigwise that they're going to "do other stuff" for a while before looking at a new QOTSA project.
"There will be future stuff with Queens," said Schuman. "We're just taking a break since we had a long, long two years of touring. We'll take a break to do other stuff."


The band were keen to follow up ...Like Clockwork soon after it was released, but said they changed their minds.


"We were eager because we were in a good spot, having fun and the record had done really well. But we decided to take a break because we had been going so hard for so long, and we really worked on that record for a long time.

"It's not like we're sick of each other and don't want to do it - it's just better to step back for a second and come back once the world has had a little bit of a break from you."