Queens Of The Stone Age Announce New Album And UK Tour
15 June 2017, 16:29 | Updated: 19 July 2017, 16:00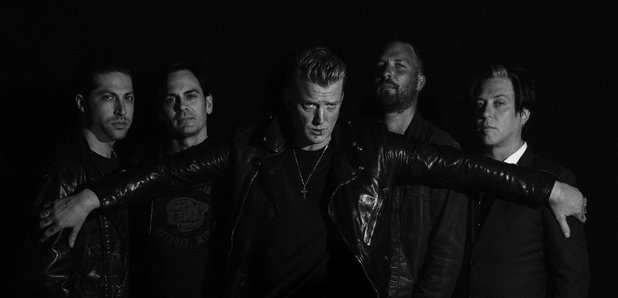 Josh Homme and co have confirmed details of their seventh album Villains, due this August and single The Way You Used To Do. PLUS: UK tour dates are on the way.
Queens Of The Stone Age have confirmed full details of their forthcoming seventh album. Titled Villains, the new record will be released on 25 August 2017 by Matador Records. Take a listen to the first single, The Way You Used To Do:
As previously revealed in a hilarious teaser video, the new album has been produced by Mark Ronson, co-produced by Mark Rankin and mixed by Alan Moulder. It's the band's first release since 2013's …Like Clockwork.
The album showcases a new sound for the band, as Josh Homme told Radio X's Gordon Smart: "It dawned on me that if you're lucky enough to have a sound that's your own, if you're not careful, by the seventh record you could become parody, like a cartoon character on the wall, you know? So I think this record's about hanging on to what's important about us, but re-appropriating how that sounds, you know what I mean?"
The band have also announced a series of European dates, which wind up in Manchester, London, Edinburgh and Dublin in November:
QUEENS OF THE STONE AGE UK TOUR DATES
18 November The SSE Arena, Wembley
19 November Manchester Arena
21 November The O2, London
23 November Usher Hall, Edinburgh
24 November 3Arena, Dublin
Tickets go on sale on Thursday 13 July at 9am - buy tickets here.

There are also a number of North American dates throughout September and October, featuring support from Brighton's Royal Blood, including QOTSA's first ever show at New York's Madison Square Garden on 24 October. Full details are available at www.qotsa.com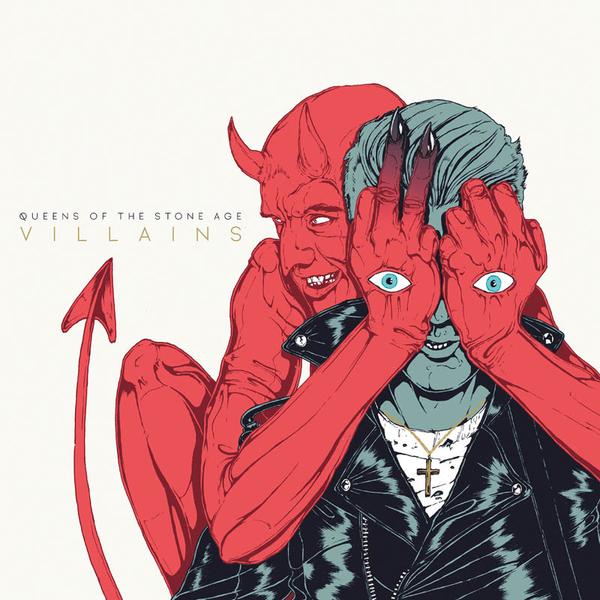 Speaking about working with QOTSA, Mark Ronson described how he'd been a fan of the band since the release of the classic Rated R album in 2000. He said: "It was incredibly surreal to be welcomed into their secret pirate clan - or the 'jacuzzi' as Josh likes to call it. I also knew that my super fandom alone would not keep me in the jacuzzi.
"There were moments during the making of the album in which i was aware i was watching my musical heroes craft something that was sure to become one of my favorite moments on any Queens album. And to have some part in that felt like being in a dream - a very heavy, dark, wonderful dream."
The album is now available for preorder on deluxe vinyl, standard vinyl, CD and digital, all coming complete with an "instant gratification" download of the first single The Way You Used To Do. People who pre-order Villains before 11.59pm BST on Saturday 17 June 2017 can get early access to tickets for the UK shows on the upcoming tour.
Queens Of The Stone Age - Villains tracklisting
Feet Don't Fail Me
The Way You Used To Do
Domesticated Animals
Fortress
Head Like A Haunted House
Un-Reborn Again
Hideaway
The Evil Has Landed
Villains Of Circumstance