Are Queens Of The Stone Age Set To Release New Music In 2017?
16 January 2017, 08:58 | Updated: 16 January 2017, 17:23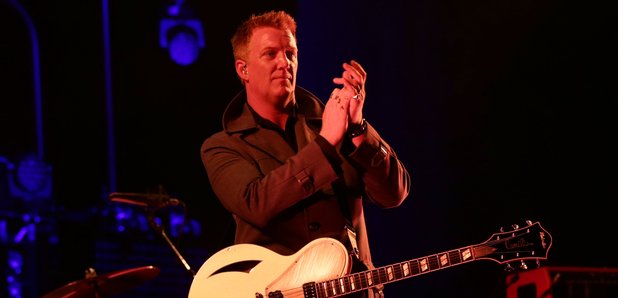 Josh Homme and his monstrous riffs look likely to return this year.
2017 could be about to get a whole lot better, with reports beginning to circulate of Queens Of The Stone Age's return.
Speaking with Rolling Stone magazine, Mastodon's Troy Sanders seems to have revealed the band's huge return. Sanders, who's part of the supergroup Gone Is Gone with QOTSA's Troy Van Leeuwen said "I like to think none of us needs [Gone Is Gone], but we all really want this band."
"For example, Queens of the Stone Age, Mastodon and At the Drive-In have all been recording, and we all have new records coming out this year."
Sanders went on to say "We've all been extremely busy writing and recording, and we're about to get super busy touring the world. So I believe we're all fulfilled to a certain degree with all we have going on. That sets a special tone for a very special thing we all share. This band doesn't bring us fame or money, but it brings us a different sense of fulfilment and energy that we all give each other."
That seems pretty conclusive, although there's been no comment from the QOTSA camp yet.
Watch this space.
Queens Of The Stone Age released their last album, ...Like Clockwork, in 2013.