Queens Of The Stone Age Share Riff-Tastic New Track
11 August 2017, 10:19 | Updated: 21 August 2017, 17:58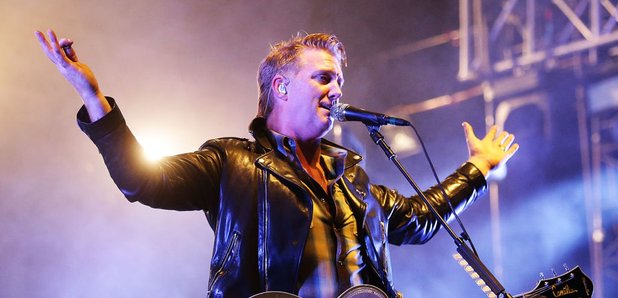 Josh Homme and co. are known for their distortion clad riffs, but The Evil Has Landed is something else!
Queens Of The Stone Age marked their thumping return this summer with the addictive The Way You Used To Do. Now, they've dropped the latest single from forthcoming album Villains, and we're pretty confident you'e going to love it.
The Evil Has Landed is a huge, fuzzy rock song, and you can listen to it below.
Recently speaking with NME, the band's drummer claimed that guitars were going "extinct."
"It's like guitars are going extinct in a lot of ways. Now it's punk to learn upright bass or classical guitar" Jon Theodore said. "It's a new world right now, and sometimes I feel like a dinosaur but most of the time I'm just grateful that we got started before this transition started – I mean we're still firmly rooted in the world of guitar."
QOTSA are coming to the UK this November, playing shows in London, Manchester, Edinburgh and Manchester.