New Eagles Of Death Metal album in the works
20 January 2014, 15:41 | Updated: 20 January 2014, 16:02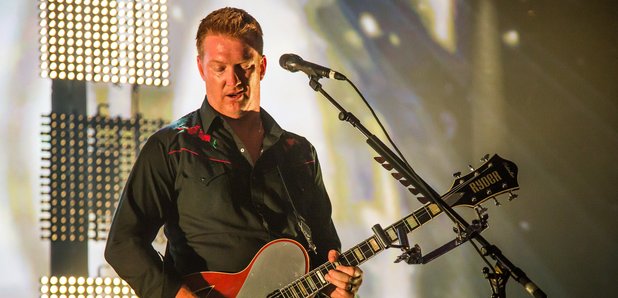 Josh Homme has admitted he has begun working on new Eagles of Death Metal material.
Speaking to The Music the Queens of the Stone Age frontman confirmed he's been back in the studio with his side-project.
"To be honest I don't know. But I think it's six, but it might be the letter 'L'," he admitted when pushed as to how many tracks have already been recorded.
"No, I think it's about six by now."
Fans shouldn't get too excited though, Homme made clear they aren't going to be rushing the follow up to 2008's Heart On.
"We're just kinda working at a reasonable, sort of casual pace," he said. "We've got wandering and ambling down to a science."