Mark Lanegan to Feature on New Queens of The Stone Age Album
29 January 2013, 18:08 | Updated: 6 August 2013, 16:55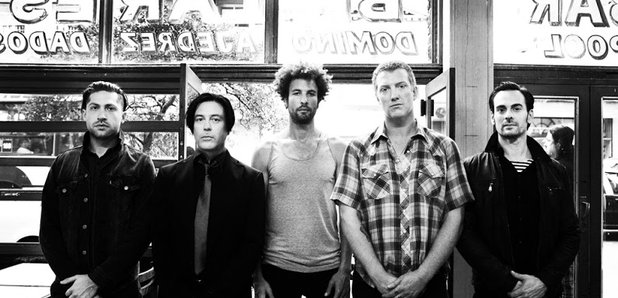 Queens of the Stone Age have taken to Facebook to announce that Mark Lanegan has returned to the band for at least some of the new album.
"Lanegan came by. He didn't say much, but he sang good," the vague post reads.
Queens Of The Stone Age have previously revealed that Dave Grohl will be drumming on the band's up coming new album.
The Foo Fighters frontman is filling in for Joey Castillo, who has left the band.
The band posted a picture online of a recording desk with Dave's name on one of the faders and the title 'The Full View'.
Dave Grohl has previously played drums in the studio for the band but rarely accompanies them live.