Josh Homme Sues Former Kyuss Members
12 March 2012, 12:48 | Updated: 14 August 2013, 17:55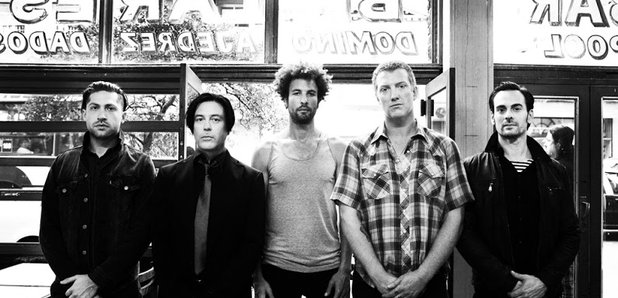 Josh Homme have taken out a lawsuit against three members of his old band Kyuss for using the group's name.
The Queens Of The Stone Age frontman has launched the action alongside former Kyuss bassist Scott Reeder against singer John Garcia, bassist Nick Oliveri and drummer Brant Bjork, who have been touring under the name Kyuss Lives!
Rolling Stone reports that the lawsuit alleges "trademark infringement and consumer fraud" over use of the name of the influential heavy rock band, who split in 1995.
In a statement, Homme and Reeder said: "It sucks. To think we went to a meeting in January solely to help them with their request to continue Kyuss Lives! Only to discover while they looked us in the eye, Kyuss Lives! management and band had filed federal documents in 2011 in an attempt to steal the name Kyuss. What a needless mess."