Josh Homme and Brody Dalle Announce The Birth Of Their Third Child
17 February 2016, 11:38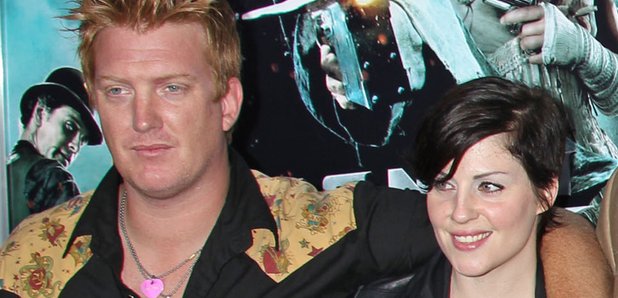 Brody Dalle took to Instagram to share their baby joy.
Josh Homme and Brody Dalle have announced the birth of their third child.
The former Distillers singer introduced Wolf Dillon Reece Homme to the world on Instagram, while sending her love to Eagles Of Death Metal, who Homme joined at their Paris gig last night (Tuesday 16 February).
Posting the image, she wrote: "Wolf Dillon Reece Homme born 2/13/16 8lbs 3 ounces 21 and 1/2 inches. Sending our love to Paris , my man and EODM"
Dalle and Homme have been married since 2007 and share two other children together; Camille Harley Joan Homme (10) and Orrin Ryder Homme (4).
Eagles Of Death Metal observed an 89 second silence at their Olympia gig for the 89 lives lost at the Bataclan.
Jesse Hughes, Josh Homme and co. played their first headline show in the French city, after promising to finish the set which was blighted by the tragic events of Friday 13 November 2015.
Speaking to the crowd - which also consisted of survivors from their Bataclan show - Hughes said: "You have no idea how much I needed you tonight, and you did not let me down".
Ahead of the show, the frontman previously gave an emotional interview to French channel iTélé ahead of their gig, revealing his thoughts on gun control had changed.