HEAR: Two New Queens of the Stone Age Tracks
10 May 2013, 17:11 | Updated: 7 August 2013, 10:29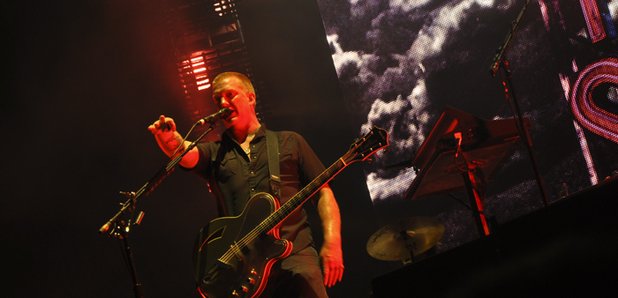 The band's new album ... Like Clockwork is released June 3 - with the first official single from is called My God Is The Sun.
... Like Clockwork will also feature appearances from Alex Turner, Mark Lanegan, Dave Grohl and Elton John.
Frontman Josh Homme recently told Radio X how Elton got in touch with him after listening to his other project Them Crooked Vultures.
"He said, 'The only thing missing from your band is an actual queen!' I said, Honey, you have no idea."
"When he walked in, he said, do you have a ballad for me or what? I said no. We tracked lived for three hours, playing a rock and roll song. We just had a blast, he became part of our band. What really dawned on me what a music lover, what a workaholic he is.
"The session had gotten really dark. When he left, we were on cloud nine. We got fired into the abyss of doing something we really loved again."

... Like Clockwork is the band's first full length collection of all new material since 2007's Era Vulgaris.
The full track listing is:

01. Keep Your Eyes Peeled
02. I Sat By The Ocean
03. The Vampyre of Time and Memory
04. If I Had A Tail
05. My God Is The Sun
06. Kalopsia
07. Fairweather Friends
08. Smooth Sailing
09. I Appear Missing
10. ... Like Clockwork
I Sat By The Ocean

If I Had A Tall