Elton John to Appear on Queens of The Stone Age album
7 February 2013, 11:19 | Updated: 6 August 2013, 17:00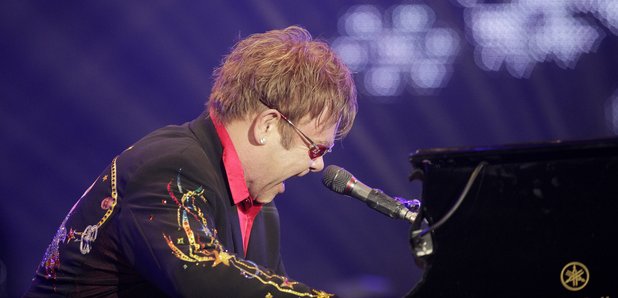 Dave Grohl's let slip that Elton John is going to feature on the new Queens of The Stone Age album, according to NME.
He's been stand in host on US talk show Chelsea Lately and it all came out during an interview with Elton.
The Foo Fighters frontman - who is drumming on the new QOTSA record - admitted that the two had recently recorded together, "something that people wouldn't imagine the two of us doing together."
Elton went on to admit the nature of the collaboration - saying it came at a weird time.
"Engelbert Humperdinck had written me a very sweet letter and asked me to sing a duet with him," he explained. "He is part of my history and I couldn't say no so I went and recorded a song with him. Then I drove three blocks and went from Engelbert to Queens Of The Stone Age."
The juxtapostition "was a bit of a mindfuck" Elton added.