Dave Grohl/Josh Homme Supergroup Announce Date
5 August 2009, 11:55 | Updated: 30 August 2013, 08:42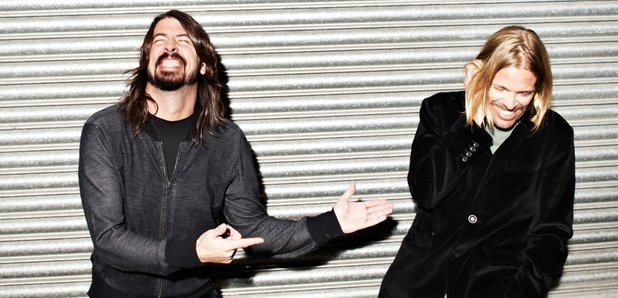 The band - also featuring Led Zeppelin's John Paul Jones - play this weekend.
Foo Fighters' Dave Grohl, Queens of The Stone Age's Josh Homme and Led Zeppelin's John Paul Jones have officially launched their new side project under the name Them Crooked Vultures.
They've been recording together in LA and plan to play live together for the first at Chicago's Metro venue on Sunday (August 9).
The band are previewing new material on their own website www.themcrookedvultures.com or you can follow the band at www.twitter.com/crookedvultures.
Homme and Grohl have previously worked together, most notably on QOTSA's record 'Songs For The Deaf' while JPJ is no stranger to collaboration - having recorded with artists such as R.E.M., The Rolling Stones and, er, 80s goth stars The Mission.