Alex Turner Confirmed for New QOTSA Album
26 March 2013, 19:56 | Updated: 16 July 2013, 15:47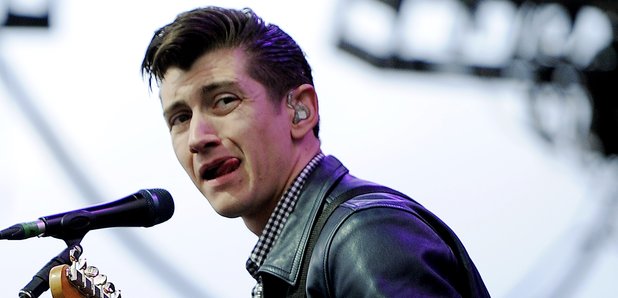 It's been confirmed Arctic Monkeys frontman Alex Turner will appear on the new Queens Of The Stone Age album ...Like Clockwork.
The record is due out in June and will also feature Dave Grohl, Sir Elton John, Trent Reznor and Jake Shears from Scissor Sisters - as well as former QOTSA collaborators Nick Oliveri and Mark Lanegan.
Dave Grohl was the one who let slip that Elton would be on ...Like Clockwork while standing in as host on a US chat show last month.
The Foo Fighters frontman - who is drumming on the new QOTSA album - admitted that the two had recently recorded together, "something that people wouldn't imagine the two of us doing together."
Elton went on to admit the nature of the collaboration - saying it came at a weird time.
"Engelbert Humperdinck had written me a very sweet letter and asked me to sing a duet with him," he explained. "He is part of my history and I couldn't say no so I went and recorded a song with him. Then I drove three blocks and went from Engelbert to Queens Of The Stone Age."
The juxtapostition "was a bit of a mindfuck" he added.
...Like Clockwork was produced by Josh Homme and the rest of the band and we're being promised an extensive world tour to support it.
The band are already on the bill for a number of European festivals this summer - including Open'er and Benicassim.