Josh Homme: Musical Safety Equals Death To Me
6 June 2013, 17:36 | Updated: 1 September 2013, 23:51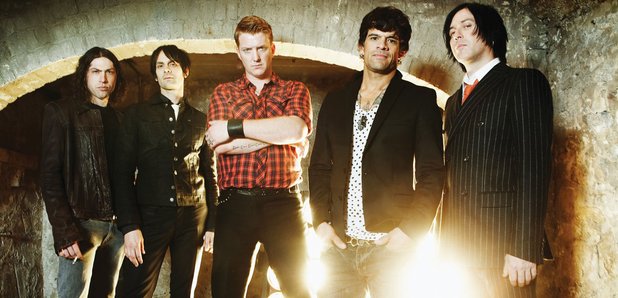 As Queens of the Stone Age release new album ...Like Clockwork, frontman Josh Homme has told Radio X he is always trying to find the balance between familiarity and originality with his music.
"Musical safety is like death to me," he told Radio X's Danielle Perry on The Evening Show.
"There's a bunch of manufactured music that's out there that I like just fine. I love a bit of sugar. There's a place for everything under the sun. I like to make something as honest as I can so you don't have a choice but to go after something that makes you feel... awkward."
…Like Clockwork - the band's first full length record since 2007's Era Vulgaris - features a collaborations with Elton John, as well as Alex Turner and Dave Grohl.
It has previously been described by Homme as "an audio documentary of a manic year."
He told Danielle they want to make constantly original music but don't want to be so different they alienate their fans.
"We've been a band for a long time and we're really motivated to try to make a new record every time that gives a feeling of familiarity - you know it's us within the first couple of seconds - but it's something else."
Listen to the interview in full: