WATCH: What Does The Song Bohemian Rhapsody Mean To Rami Malek?
25 October 2018, 13:44
Freddie Mercury's classic song made Number 1 in the UK charts not once, but twice. But why did its obscure lyric become one of the biggest songs in British music history?
"Is this the real life? Is this just fantasy? / Caught in a landslide, no escape from reality."
Bohemian Rhapsody was Queen's sixth single, recorded for their fourth album, A Night At The Opera. The track had the unique accolade of being a Christmas Number 1 twice - in 1975 and 1991. The second time came in the aftermath of the death of singer and composer Freddie Mercury, aged just 45. He has become SO associated with the song, it's now the title of a film about his life.
Rami Malek, who stars as Mercury in the biopic, says of the song: "There's nothing quite like that song. It is at once very emotional, sometimes haunting, very whimsical, operatic, of course."
He told Radio X's John Robins: "When I first listened to it, I had this sense of, wow, music is so much more than I every thought it could be. Hearing that song made me think about art in that way - there was no limit or parameter to what we could do creatively. I think that was a very powerful lesson to learn as a young person."
For one of the biggest-selling single in British chart history, it's a remarkable record. It lasts a touch under six minutes, veers from ballad to opera to hard rock and back to ballad along the way and has one of the most obscure lyrics to ever trouble the Top 40.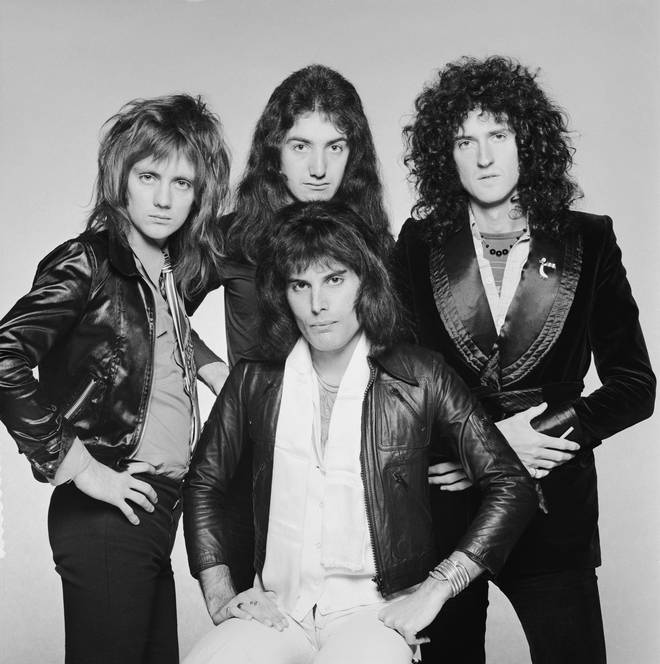 "Mama, just killed a man / Put a gun against his head, pulled my trigger, now he's dead."
Many, many people have tried to get to the bottom of what the lyric actually means. Some people consider it to be based on a true story. Some people think it's all about the classical struggles between good and evil that is depicted in the Zoroastrian faith of the song's writer.
Others claim it's about Mercury's personal struggle in coming to terms with his homosexuality.
Mercury himself never gave any clues, saying only that the song was "personal, about relationships, adding: "I think that people should just listen to it, think about it and then make up their own minds as to what it says to them."
DJ Kenny Everett, a friend of Freddie's and the first person to play the song on the radio revealed: "Freddie told me Bohemian Rhapsody was just random, rhyming nonsense."
Queen guitarist Brian May told Blender: "Freddie was a very complex person: flippant and funny on the surface, but he concealed insecurities and problems in squaring up his life with his childhood. He never explained the lyrics, but I think he put a lot of himself into that song."
Mercury's school friend Chris Smith told the BBC that the opening part of the track started life as early as 1969, as something called "The Cowboy Song".
Queen's producer Roy Thomas Baker was startled when Mercury played him his new composition. He recalled in 1999: "The middle part started off being just a couple of seconds, but Freddie kept coming in with more "Galileos" and we kept on adding to the opera section."
The brief operatic interlude span out of control, as Baker remembered: "It just got bigger and bigger. We never stopped laughing."
By the end of the sessions at Rockfield Studios in South Wales in the summer of 1975, the tape was filled with 180 separate vocal tracks supplied by Mercury, May and drummer Roger Taylor. May claimed that there had been so many overdubs, you could see clearly through the tape.
EMI and Queen's manager John Reid were not impressed when Bohemian Rhapsody was nominated by the group as their next single. At nearly six minutes long, it wasn't considered commercial, but with support from Kenny Everett, the single was released 31 October 1975.
Bohemian Rhapsody had crept up to Number 1 by December, helped by two things. Firstly, there was the famous video - it wasn't the first pop promo ever, despite what's been claimed, but the distinctive imagery had an impact on viewers of Top Of The Pops, who saw the clip for each of the nine weeks the single held the Number 1 spot. Bo Rhap (as it became known) kick-started the music video as an art form - and a promotional tool like no other.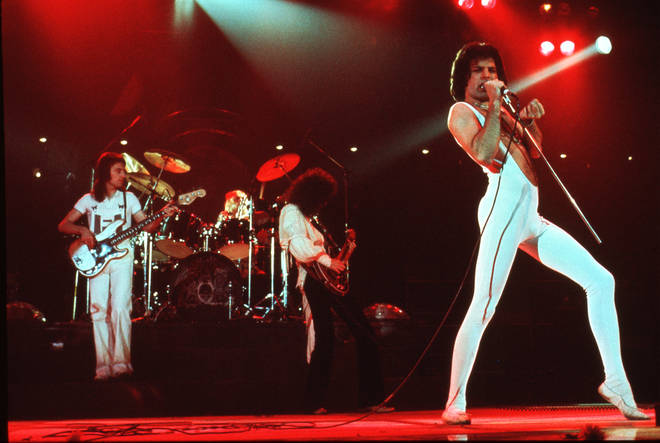 Secondly, although it's possibly over-familiar now, Bohemian Rhapsody sounded like nothing else on earth when it was released. Only Queen could have taken the excesses of progressive rock and streamlined them for a mass audience. It was experimental and had mass appeal, all at the same time.
Bohemian Rhapsody is the ultimate tribute to the talents of Queen, the band, and the singular imagination of Freddie Mercury.