This is how much Queen are making from the Bohemian Rhapsody film every day
5 July 2021, 11:54 | Updated: 5 July 2021, 11:58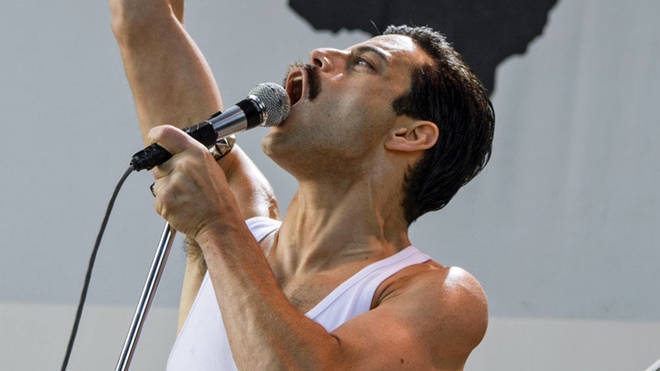 The 2018 biopic is still bringing in royalties for Brian May, Roger Taylor and John Deacon. Find out how much the Queen legends earn every day.
Queen's Bohemian Rhapsody biopic was released in 2018, but it's still making quite a lot of cash for band's legendary members every day.
The film, which charts the rise of the British band and their late frontman Freddie Mercury, saw Rami Malek take home the Oscar for Best Actor, but how much did it actually earn for the band?
Find out how much Queen and the estate of Freddie Mercury made from Bohemian Rhapsody and more here.
READ MORE: The biggest factual inaccuracies in the Bohemian Rhapsody film
How Much did Queen make from the Bohemian Rhapsody film?
Queen are raking in an incredible £100,000-plus a day from the Bohemian Rhapsody biopic. The surviving members of the band - Brian May, Roger Taylor and John Deacon and the estate of late frontman Freddie Mercury - have been earning £20.17 million between them since the film's release in 2018.
Bang Showbiz reports that according to Companies House, Queen Productions had a turnover of £42 million in 12 months dated to September 2020, with the musicians making £19,179,528 pre-tax.
Before the blockbuster's release, they reported £11.8 million before tax and a turnover of £21.9 million.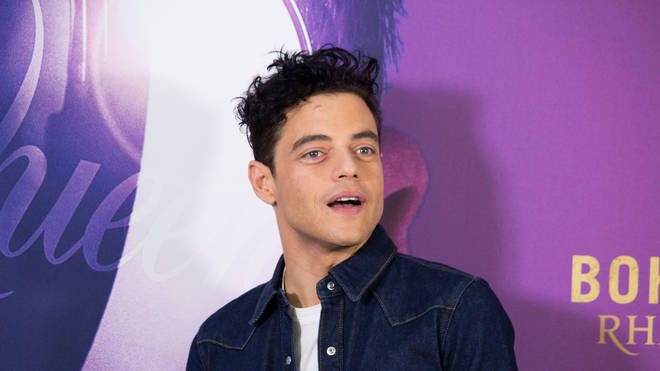 Who played Freddie Mercury in Bohemian Rhapsody?
The 2018 biopic starred Rami Malek as Freddie Mercury, who died in 1991 from bronchial pneumonia resulting from AIDS. The film made £700 million worldwide at the box office and continues to be a huge hit on streaming services.
Upon its release, Brian May insisted the film is "not a Queen movie, it's a Freddie movie".
Speaking at the world premiere, he explained: "The whole deal was to do Freddie justice in a way that he would enjoy and would be worthy of him.
"It's all there, the humour is there, the talent is there, the heartbreak is there.
"There's a lot of tears and a lot of joy in this movie. So yes, it's always Freddie. Freddie, Freddie, Freddie. Because this is the one chance we got to make the film about Freddie."
READ MORE: 10 things you didn't know about Bohemian Rhapsody
Does Rami Malek sing in Bohemian Rhapsody?
The answer isn't completely straightforward. During the shooting of the film itself, Rami lip syncs, but his vocals are mixed together with master tapes of Freddie Mercury's vocals and that of Marc Martel, who has become famous for his uncanny likeness to the Queen frontman's in his YouTube videos.
Speaking to Metro News in 2018, Malek revealed: "It is an amalgamation of a few voices. But predominantly it is my hope and the hope of everyone that we will hear as much Freddie as possible. I think that is the goal for all of us."
Hear Marc Martel sing Bohemian Rhapsody in one take below:
Was Sacha Baron Cohen meant to play Freddie Mercury in Bohemian Rhapsody?
In the lead up to the film, Sacha Baron Cohen claimed that he was meant to play Mercury in the early stages of the film, but he felt that the rockstar's legacy was being sanitised and was forced to part ways with Queen's Brian May and Roger Taylor over the frontman's depiction.
The Borat star told Howard Stern: "The guy was wild. He was living an extreme lifestyle. There are stories of little people with plates of cocaine on their heads walking around parties." 
He added: "You gotta remember: they are a band. They want to protect their legacy as a band. They want it to be about Queen and I fully understand that."
However drummer Roger Taylor played down the claims. "There was a lot of talk about Sacha and stuff. It was never really on," he told the Associated Press.
"I don't think he took it seriously enough — didn't take Freddie seriously enough. But I think, really, it's a long road, but we're at the end of it now."
READ MORE: Rami Malek's age, family, net worth, relationship status & more...